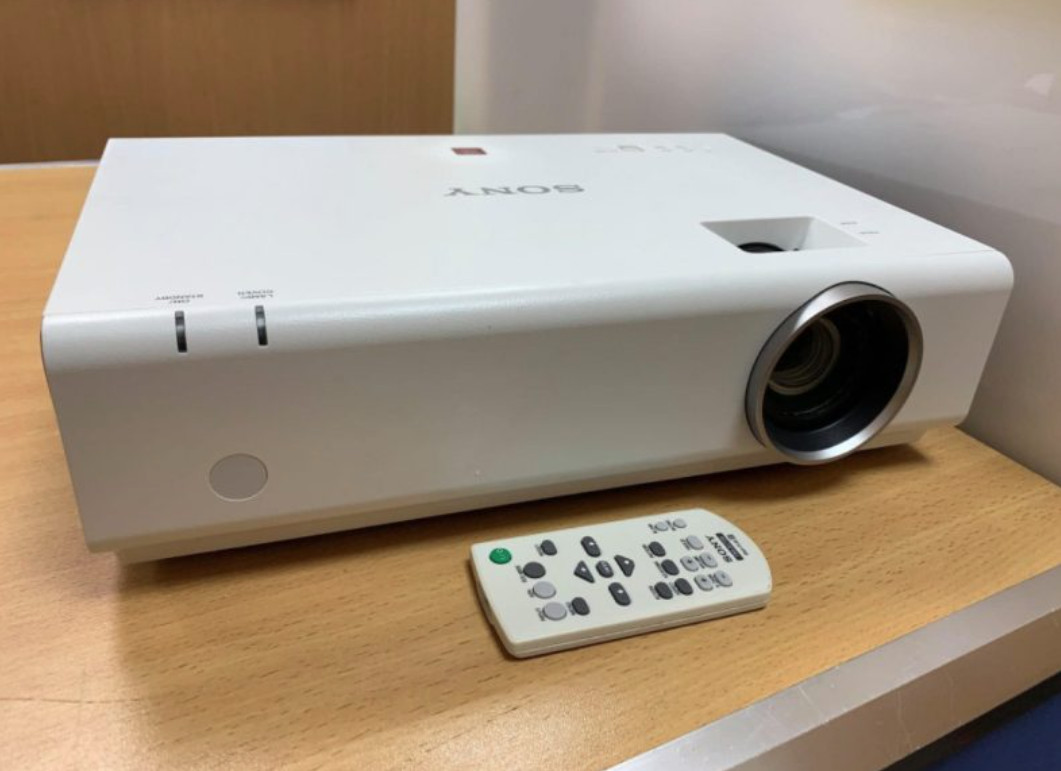 What is DLP Projector? DLP vs. LCD Projector Differences
DLP is becoming more and more popular in the projection industry. So, what is a DLP projector? DLP vs. LCD projector: which should you choose?
DLP is a technology in projectors that features digital micro-mirrors to display pictures. While it employs reflective technology, the LED adopts transmission technology. The two techniques yield different outcomes.
So which option is superior? What can bring your movie-watching experience to the next level? For detailed answers, let's follow our post!
What Is A DLP Projector?
DLP stands for Digital Light Processing. The projector employs micro-mirrors to show pictures from a monitor onto a big screen.
The equipment provides amazing visuals by cramming millions of mirrors into one small space.
DLP tech has been around in various forms for almost 30 years. It comes with the following features:
Sharp images with more pixels;
Filterless design for minimal maintenance;
Smooth and clear image transition;
Environmentally friendly LED technology;
Shielded chipset to prevent dust stains;
Lightweight profile.
How does it work?
The semiconductor chip in this projector can produce more than 16 million colors. Also, models with three chips can generate 35 trillion colors.
The mirrors may be immediately moved to reflect light into a light dump instead of the lens.
However, because of the proximity of each mirror inside a chip, any gaps between the pixels are difficult to see.
Compared to the technology utilized in LCD projectors, this technique results in a more sharp and dynamic picture.
Related: How does a projector work?
Uses
Due to the excellent image quality, this technology has become popular for use in business, education, and home entertainment.
It's even the most popular movie-displaying technology, with 85 percent of all cinemas adopting it.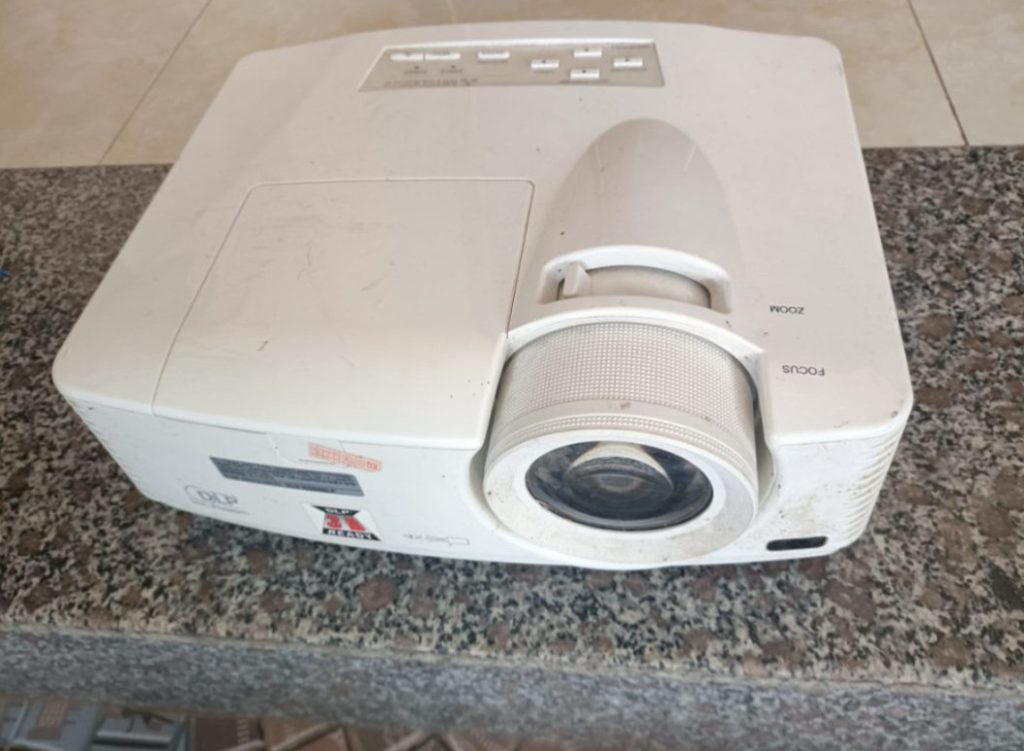 Differences Between DLP vs. LCD Projectors
There are various types of projectors, but DLP and LCD always remain the top choices. They produce high-quality pictures but in different ways.
How can you determine the winner? We will break the two options down into some factors so that you can choose the better one in each round. Then, go for the one with more triumphs.
Technology
There is a digital mirror gadget, often known as a DLP chip, in DLP projectors. You can find two types of DLP projectors: single-chip and three-chip.
The main benefit of this technology is that its chip is close, which eliminates the need for filters.
On the other hand, LCD technology is a better-developed technology for beginners in projectors.
LCD projectors have a liquid crystal chip that produces all colors. Transmissive microdisplays require light to flow through from the rear of the screen.
This feature is similar to the fluorescent backlighting found beneath transmissive panels in LCD flat-panel TVs.
Images
The disadvantage of DLPs is that they produce a less vivid image when they are still fresh.
The picture with DLPs sometimes has flashes or splashes of rainbow hues, as if you are watching Instagram rainbow filters.
On the other hand, LCDs focus on creating vibrant colors and enhancing picture quality.
Nowadays, all LCD projectors employ three micro-display chips to handle three basic colors: blue, green, and red.
LED, unfortunately, has a lower contrast ratio. It features clearer pictures with no color saturation flaws, but the blacks look gray, making dark details and texts less clear.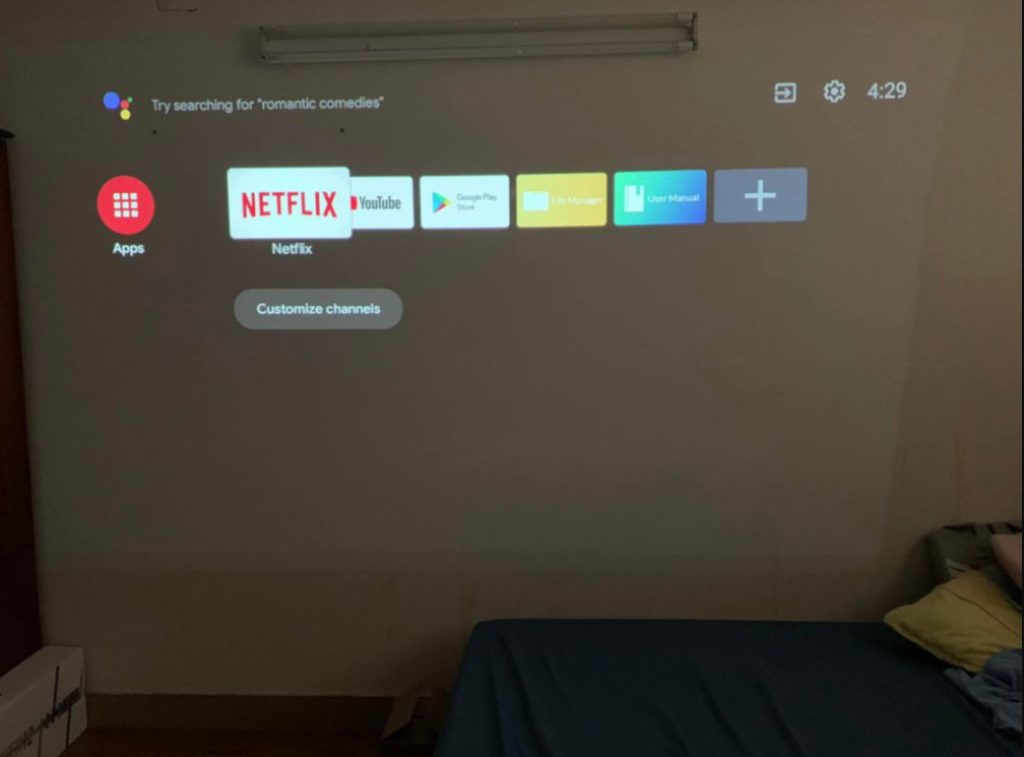 Applications
You can use both projectors in home theaters, commercial theaters, classrooms, churches, business meetings, and concerts. However, the portability makes them different in applications.
People tend to use LCD units indoors, such as in schools or offices, because they have to work with extension cables.
On the other hand, due to the characteristic of its micro-mirror technology, DLP projectors can work perfectly outdoors.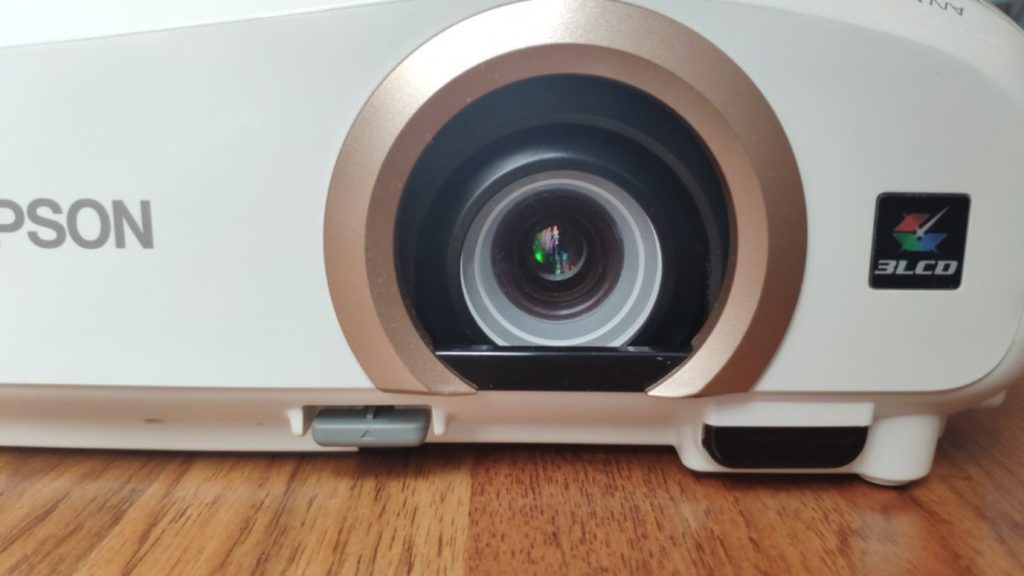 Portability
Because DLPs have just one chip, they are more compact and easier to carry than LCDs with three panels.
DLP that uses LED or pico tech is even more compact, with the ability to connect to phones, tablets, and other handheld devices.
Price
LCD models are more cost-effective, with prices ranging between $250 and $1,000 or more.
DLP projectors may cost from $300 to $1,000. If you buy a 4K model, expect a higher price.
Light source
DLP technology can work with different light sources. Its main light source is the high-pressure xenon lamp. Some models, such as pico or ultra-small projectors, use lasers or LEDs.
On the other hand, LED models can feature metal-halide lamps to output a perfect color temperature and a wide range of colors.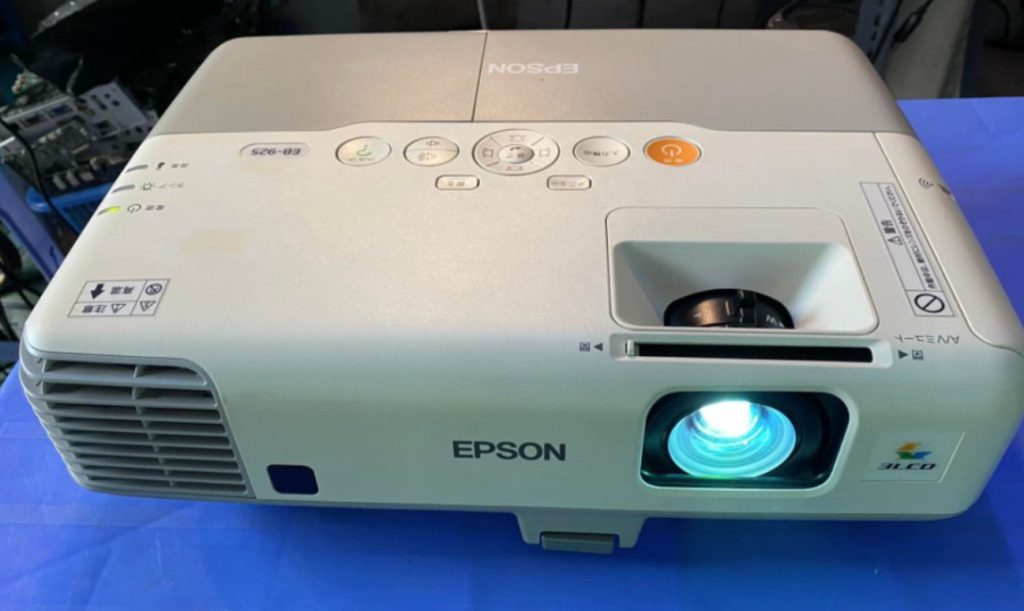 Comparison table
We have compared the two projectors in crucial terms. Now, it's time to summarize their differences.
| | | |
| --- | --- | --- |
| Criteria | DLP | LCD |
| Technology | Reflective | Transmissive |
| Picture quality | Good | Excellent |
| Rainbow effect | Yes | No |
| Contrast ratio | High | Low |
| Applications | Outdoors and indoors | Best for indoor uses |
| Portability | Easily portable | Not convenient for portability |
| Price | More expensive | Cheaper |
| Light source | Standard lamp or LED | Standard lamp |
Pros And Cons Of DLP And LCD Projectors
Each product comes with its own set of benefits and drawbacks. Before making your purchase, it would be best to consider both sides of each option.
DLPs
Pros:
Smooth videos
Small box
Great blacks
Higher contrast
Portable
Cons:
Color saturation
Rainbow effect
Poor yellows and reds
LCDs
Pros:
Rich color dynamics
Less power
No rainbow effect
Quieter
Sharper image
Cons:
Poor blacks
Poorer contrast ratio
Not easily portable
Final Words
On the one hand, DLPs create higher contrast images and are smaller. LCD, on the other hand, displays clearer images.
Which option is best for you? It comes down to your personal preference and which drawbacks you can tolerate.
Hopefully, the comparison we have shared can help you come up with the right choice. For any further information, please feel free to ask.
Thank you for reading!