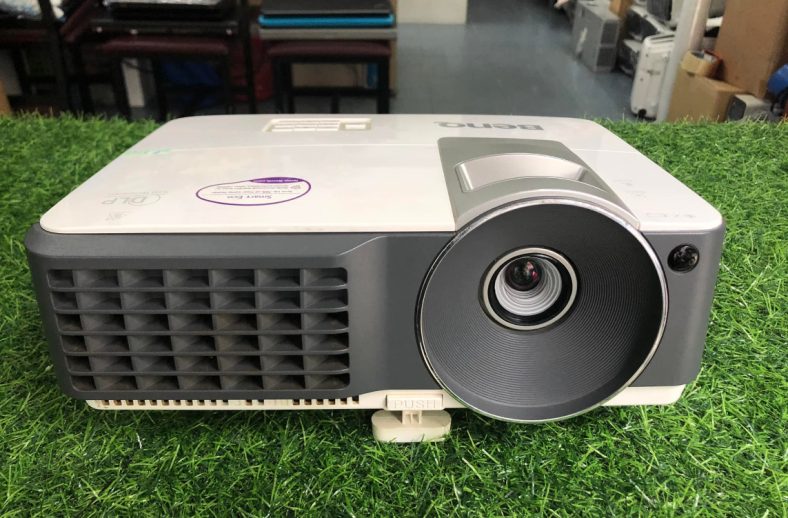 Best 4K Projector under 2000 Dollars in 2023
With the best 4k projectors under 2000, you will have a device that delivers cinema-quality 4K images. Besides, you can also save a lot when compared to owning a 4K TV of similar size.
Here is a list of 10 products that can replace 4K TVs and bring the cinema to your home. Let's explore together!
The Best 4k Projectors Under 2000 Dollars Reviews Of 2023
Whether you're a movie buff or a gamer, or a football fan, based on the list below, you'll be able to find a suitable projector model for your personal use.
1. Epson Home Cinema 4010 4K PRO-UHD
Best for Overall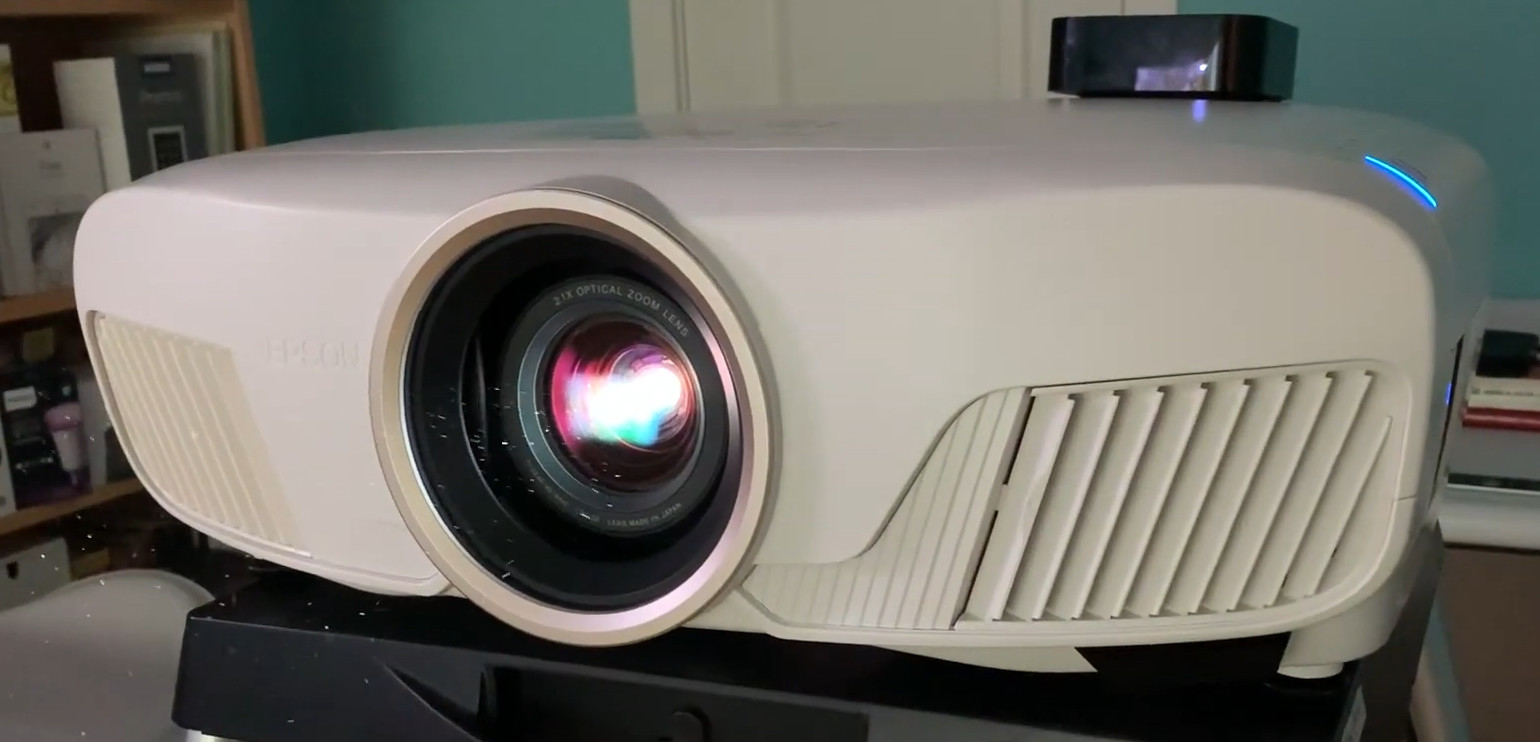 After much research, I decided to invest in the Epson 4K PRO-UHD projector; and it did not disappoint me. Whether enjoying DVDs, Blu-rays, or streaming content from my Apple TV, it delivers outstanding performance.
Setting it up was a breeze due to its ceiling mount compatibility. I purchased a stand separately and hung the projector from the ceiling, allowing for a neat installation.
Besides, its lens memory settings further simplified this process. It gave my monitor a wide cinema range without expensive anamorphic lenses.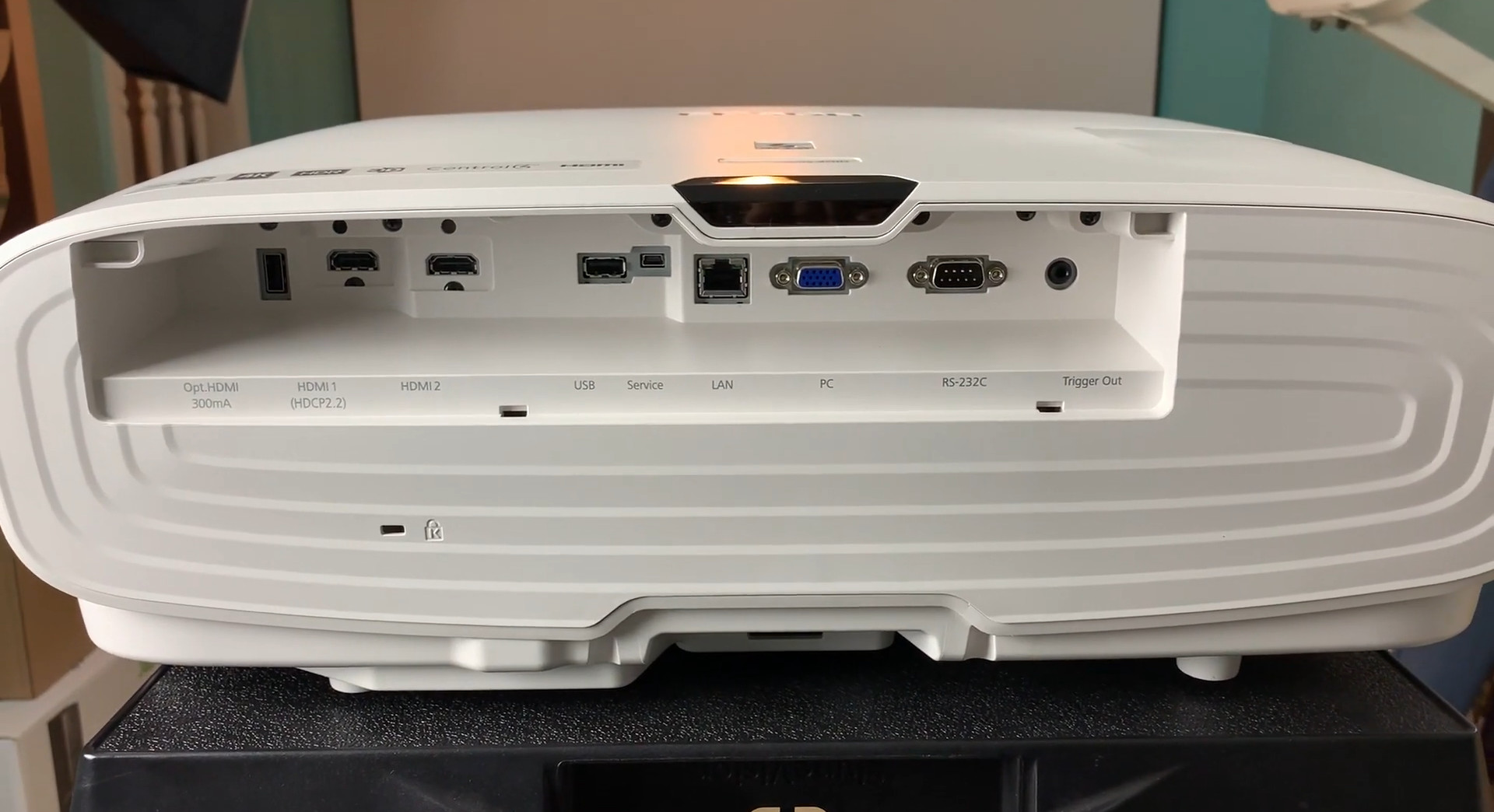 Once installed, the first thing that struck me about this projector was its high brightness. Compared to my previous models, this projector is brighter, lighting my screen with vivid and vibrant colors.
Also, I like its mechanical lens hood. This small detail may seem minor, but it shows Epson's attention to detail.
Thanks to it, the lens cap automatically slides into place, protecting the lens from dust and damage whenever I power off the projector.
When it comes to black levels, this projector excels. I am relieved that the black levels are not washed out, providing a more immersive and cinematic experience. Also, it strikes a good balance between light and dark scenes, preserving details.
However, fan noise can be distracting when the projector is in Dynamic mode, which I prefer for optimal image quality. But I consider it a necessary trade-off for the best possible viewing experience.
In other modes, the projector operates quietly, allowing me to immerse myself in the content without any unnecessary disturbance.
In addition, it cannot play full 4K HDR at 60Hz because it only supports 4K HDR at 30Hz. This issue is noticeable for those who need higher refresh rates.
Easy setup

Exceptional brightness

Easy and precise picture adjustment

Balanced black level

User-friendly controller
Loud fan noise when using the Dynamic mode

Supporting only 4K HDR at 30Hz
In short, the Epson 4K PRO-UHD projector is the best addition to my home theater setup. Sharp picture quality, impressive brightness, and minimal fan noise make it a pleasure.
2. Epson EpiqVision Ultra Short Throw LS300
Best Ultra Short Throw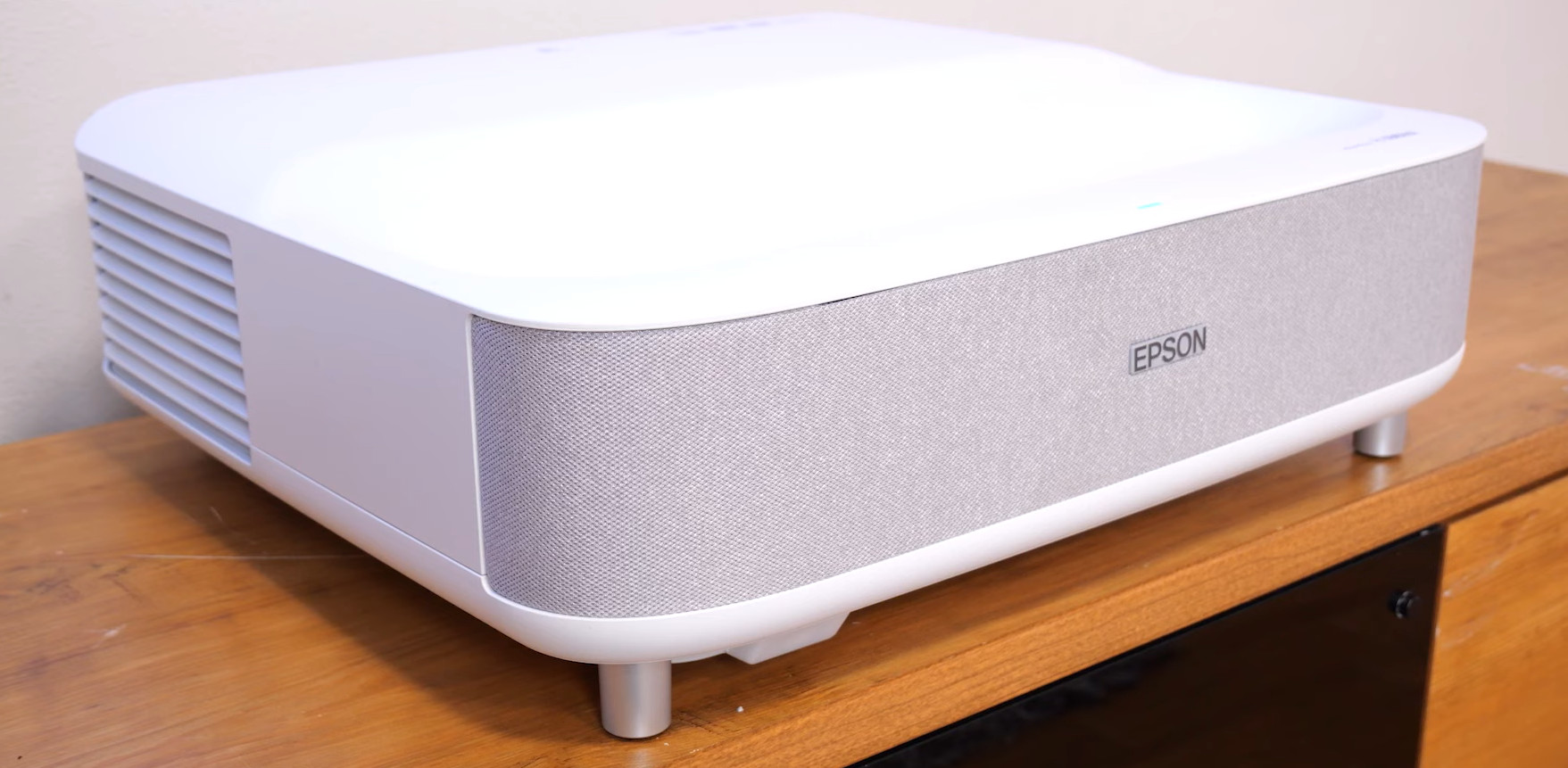 I have been an avid home projector enthusiast for the past decade, and my preference is always LED projectors to avoid the hassle of replacing bulbs.
However, my experience completely changed when I switched to the Epson EpiqVision Smart Laser Projector, hailed as the best ultra-short throw projector.
This remarkable device has reinforced my belief that the projector offers a superior viewing experience compared to a traditional TV.
I don't think I'll ever go back to watching TV unless they develop a 120-inch high-definition display to hang on a wall.
I was amazed with the results when I switched it to Dynamic mode. The picture was so vivid that it looked real.
So if you are considering models at a slightly lower price point, I suggest you reconsider. I guarantee you won't be disappointed when spending the extra money on this model.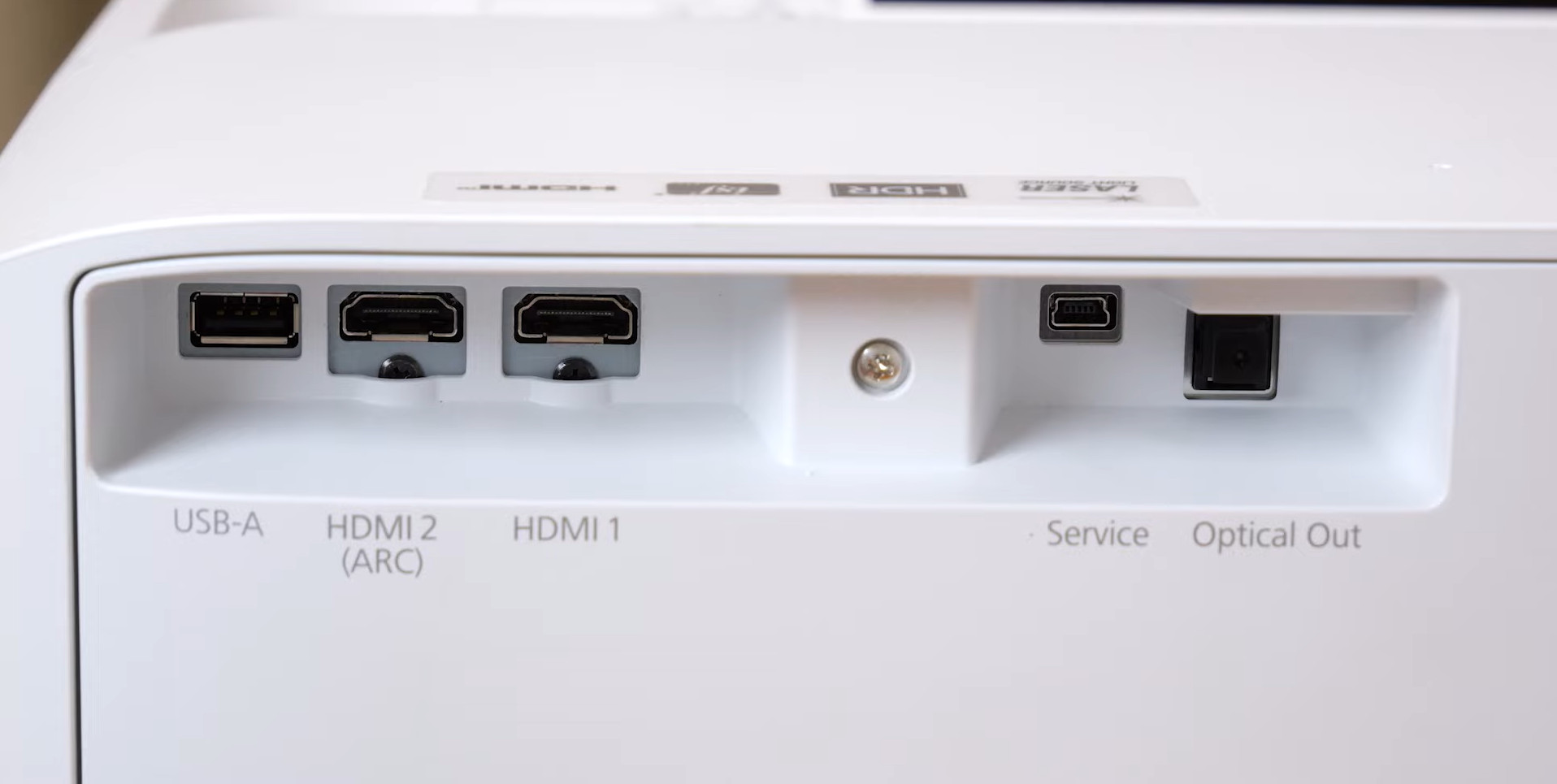 Although it doesn't display in 4K resolution, your eyes will confirm that it is just as good. HDR content looks great, and you can adjust saturation in the settings using the remote.
I mostly use the projector in a well-lit room at night or with indirect sunlight during the day. And with this projector, I usually don't mind lowering the shade as the brightness level is more than enough without causing fan noise.
Speaking of noise levels, I heard some users complain about the sound level of this device. The startup noise was noticeable but quickly became inaudible within a few seconds. So it's not my issue at all.
In terms of power consumption, I even measured its power consumption in standby mode and found it unimportant, costing less than a dollar per year. Thus, leaving it on standby rather than powering it off does not significantly affect power usage.
In terms of sound, its built-in speakers aren't good enough to immerse me in blockbusters at home.
To complement it, I integrated an antique Roku box and a brand new Sonos sound system, which features an Arc soundbar and a subwoofer. The combination of these components raised my movie-watching experience in my spacious open-plan living room to incredible heights.
But I noticed no mute button on the projector's remote control. Admittedly, this is a shortcoming of Epson.
The picture is sharp, clear, and boasts vibrant colors

Ultra-short throw

Easy setup

Versatile connectivity

Minimal fan noise
Lack of mute button on remote

Poor built-in speakers
This Epson EpiqVision Projector is a device that offers a viewing experience on par with having a physical TV in the room while providing an even more immersive atmosphere.
3. BenQ TK700STi 4K HDR Gaming Projector
Best for Gaming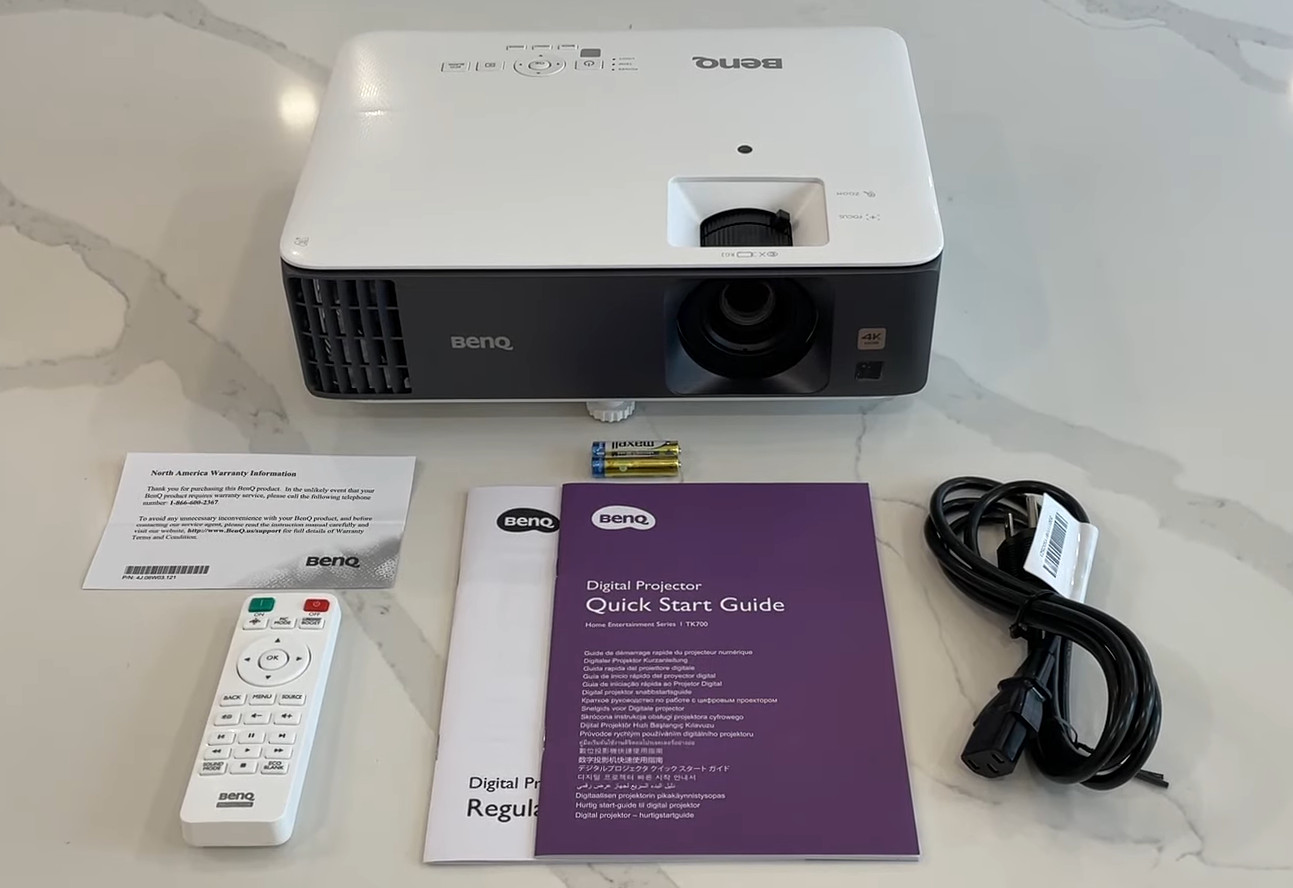 I've been using the BenQ 4K HDR Projector for PC gaming and as a home cinema to stream movies and shows, and it was an exceptional experience. As a gamer with the PS5, I love the picture quality and performance this projector delivers.
Let's start with image quality. It's top-notch, with high brightness and HDR capabilities. Specifically, the resolution and frame rate is on par with high-end PC gaming monitors – A big plus for gamers.
Besides, playing games on the 100-inch screen is an absolute pleasure, and this projector's price-performance ratio is unsurpassed.
Compared to 80-inch OLED TVs, this projector beats them in brightness, resolution, and colors at a fraction of the price.

Now, let's talk about some minor downsides. Sometimes it seems to be confused with the input devices. It is a minor inconvenience and may be specific to my setup.
Besides, while the integration with the Android TV dongle is good, the remote itself isn't the most responsive. It requires slow and deliberate button presses, especially when adjusting the projector's settings or volume.
However, I used a 4K Fire Stick to solve this problem. After that, the device worked smoothly with the projector.
As for the audio, its built-in speakers work well enough for basic audio needs. But they don't deliver an immersive experience. Thus, I recommend investing in an audio system that matches the picture quality for a truly immersive audiovisual experience.
High picture quality with top-notch brightness and HDR capabilities

Competitive frame rates and resolution

Large screen size

Come with an Android TV dongle

Easily connect a 4K Fire Stick for streaming
Occasional confusion with input devices

The remote control can be slow and unresponsive sometimes
In short, its performance offers most of the functionality expected from a high-end gaming monitor but on a much larger screen. Thus, this projector is the best choice for gamers looking for a large screen.
4. Epson Home Cinema 3800 4K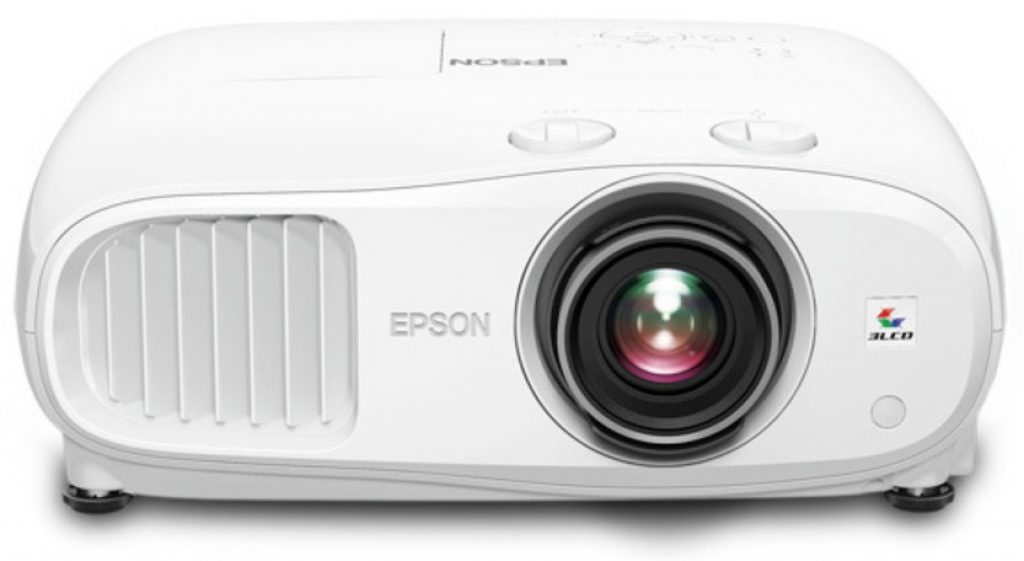 There are many significant advantages when talking about this best 4k projector under $2000.
First, Epson Home Cinema 3800 uses 4K PRO-UHD projection technology. Surely you can not doubt the excellent visual experience that this technology brings.
You will genuinely have a true 4K home cinema with ideal resolution and eye-catching colors like never before.
Along with 4K projection technology is resolution processing technology. This technology will help precisely adjust three LCD chips, making it possible to process millions of pixels simultaneously.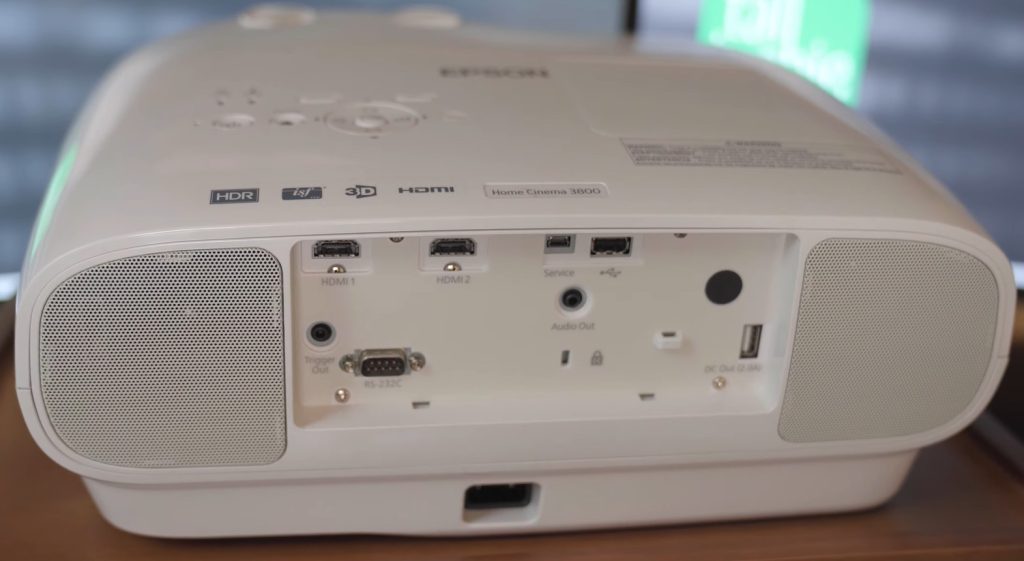 In addition, Epson Home Cinema 3800 projectors also pay great attention to overcoming the weaknesses of LCD glass technology. With advanced 3-chip LCD technology, the machine has displayed 100% of the RGB color signal, overcoming the standard "rainbow effect" error. Along with that, it also helps to minimize the projector's brightness problem.
Another commendable advantage of the Epson Home is its excellent digital video processing capabilities. It can eliminate banding and deliver the ultimate in ultimate imaging performance.
Support 18 Gbps HDMI 2.0 compatible with most color formats.

Built-in dual 10W speakers.

60 frames per second.

Can process millions of pixels simultaneously.

Good digital video processing capabilities.
Noise from the cooling system.
Epson Home has been very generous with this ultra-short projector when equipped with a series of expensive features. You will not be satisfied with the display quality that Epson Home Cinema brings.
5. LG HU70LA Projector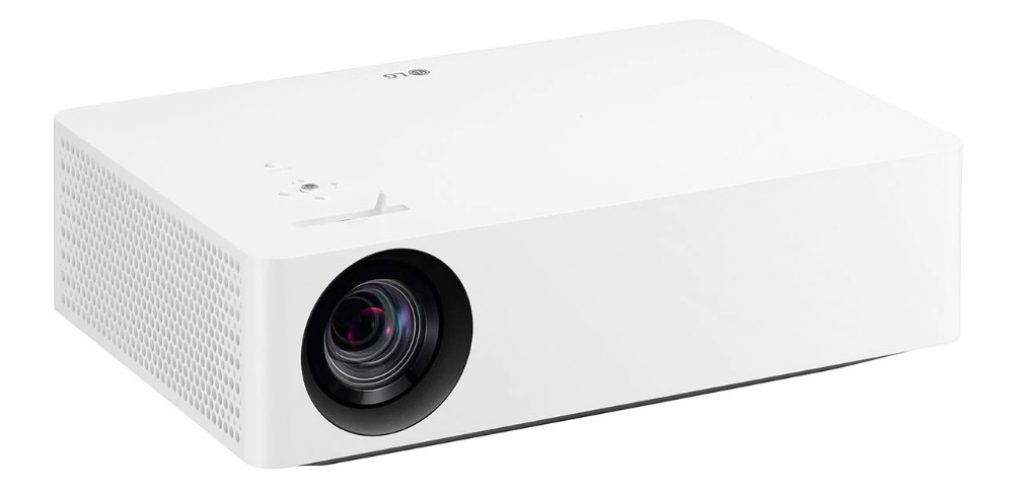 A 4K TV can bring out a true-to-life picture, but the screen is not wide enough to give the feeling of watching a movie in a theater.
If you are a movie fanatic, you will want to own this LG HU70LA – the perfect combination of a 4K TV and a screen up to 140′.
In terms of picture quality, LG projectors have 4K UHD resolution. With up to 8.3 million pixels combined with XPR technology, you can not doubt the perfect accuracy that the device brings.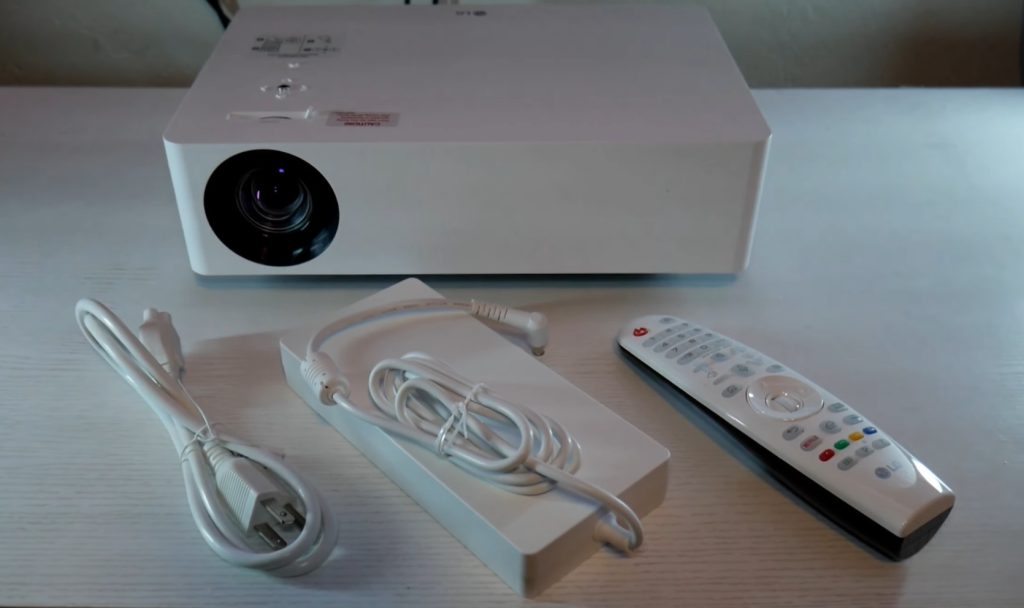 Besides, LG also knows how to make a difference compared to the 4k projector under 2000 models on the market.
Specifically, in addition to having super sharp 4K resolution, LG also improved HDR technology. Instead of using HDR Tone Mapping, this HU70LA model applies HDR10 technology with Dynamic Tone Mapping. Each frame will have different HDR modes, helping to optimize image quality.
In addition to doing a great job of customizing colors frame by frame, LG projectors are also very impressive in improving color accuracy.
This 4k projector under 2000 uses wheelless LED technology. The difference when equipped with LEDs has overcome all the disadvantages of DPL technology and provides superior image quality than LCD projectors.
Alexa integration.

Remote focus feature.

Wheelless LED technology.

Video processing with TruMotion technology.

Dynamic tone mapping optimizes image quality.
LG HU70LA is one of the best 4k projectors under $2000 that deserves attention today. By owning the product, you own a projector model with the best image quality on the market and experience the latest smart technologies from the world's famous electronic brand – LG.
6. BenQ TK800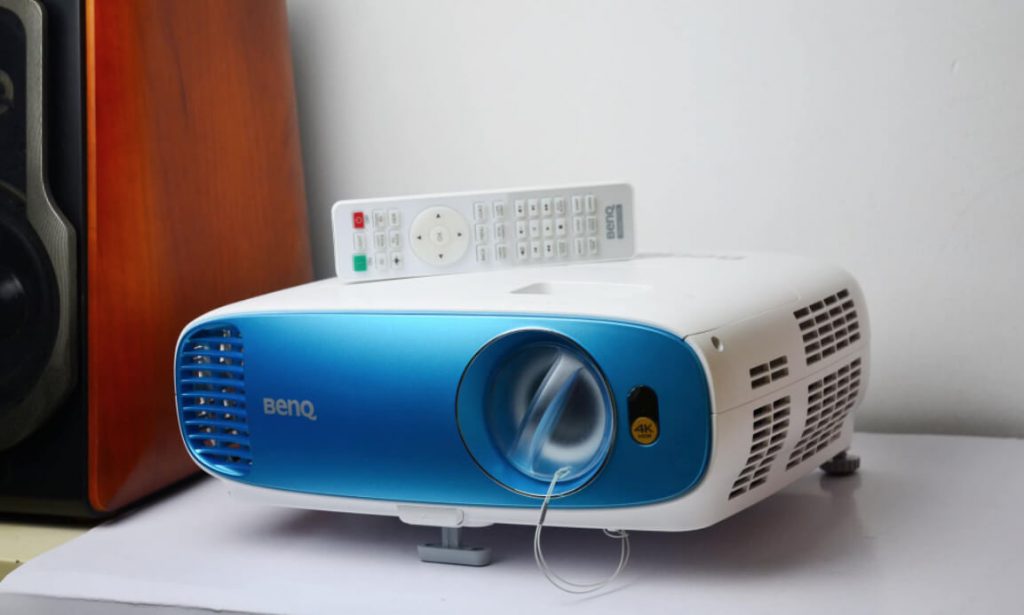 Want to be in harmony with the atmosphere on the pitch? Want to feel like you're in an actual stadium? Instead of looking for TVs that are not wide enough or virtual reality glasses, you can consider owning a BenQ TK800 with lens shift.
The machine has a separate mode for professional sports presentations. When starting CinemaMaster Audio, from image quality to sound, the brightness of the device also changes to match the task of presenting the top matches.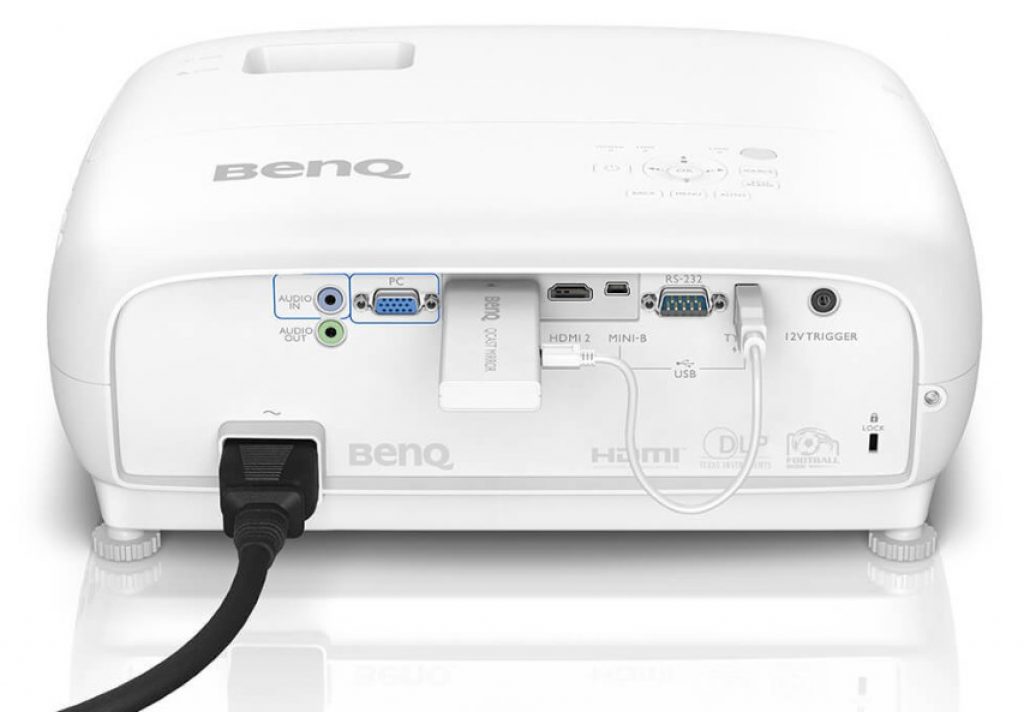 In addition, BenQ TK800 also stands out for its super-realistic HDR10 quality. The projector's brightness, contrast, and color tone display are therefore superior to conventional models.
BenQ TK800 delivers not only high-quality 4K images but also supports 3D content with 1080p resolution. It is a relatively rare feature in projectors under 2000 Dollars. You will love this cool feature if you have a favorite stock of 3D videos with 1080p HD resolution.
Vibrant colors in all lighting conditions.

There is a dedicated mode for professional football and sports slideshows.

Light, compact.

Ultra-realistic HDR10 quality.

Impressive 4K UHD picture quality.
Only one input gets a 4K source.
When it comes to professional sports, there's nothing better than using a projector's large screen. If you are looking for a device with a screen up to 300′, packed with features dedicated to professional sports, don't forget the BenQ TK800.
Related:
– How Much Power Does a Projector Consume?
– Cleaning Your Projector Lens
7. Optoma UHD50X Projector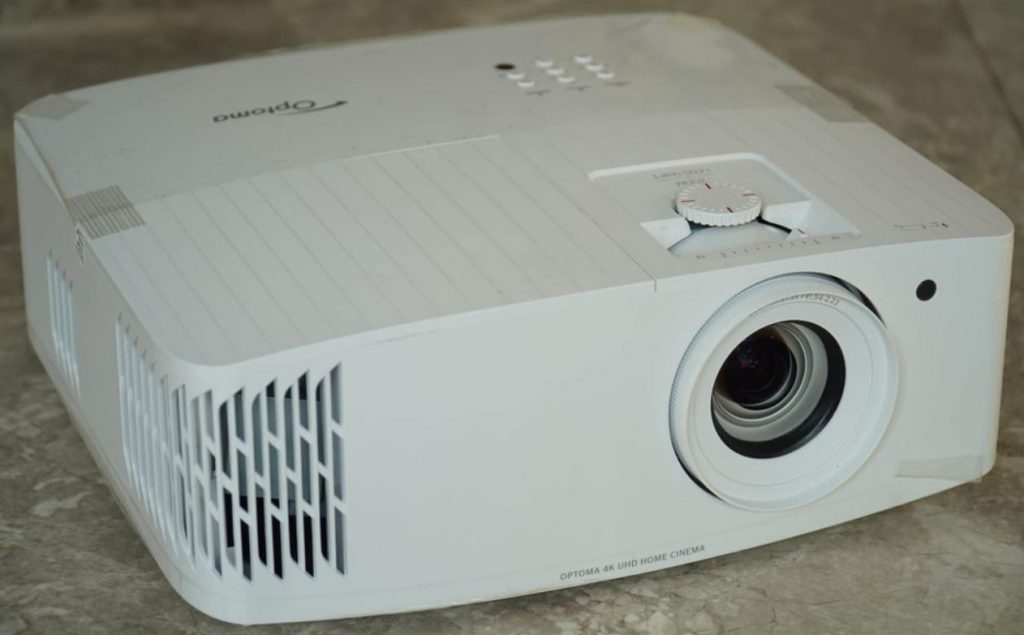 Perhaps not displaying a good image under stable lighting conditions is the biggest drawback of the 4k projector under 2000 when compared to TVs. However, the above disadvantage does not exist when it comes to Optoma UHD50X True 4K.
This Optoma brand projector has a brightness of up to 3,400 Lumen. With this brightness, you don't need a separate room to use the projector.
Instead, you can install the projector anywhere in your home, from the living room, game room, home cinema room.
You can even use a device. In addition to having a reasonably high brightness, Optoma's UHD50X projector model has fantastic picture quality.
The product has a resolution of 4K UHD with 8.3 million pixels. Besides, Optoma also equips the machine with Ultra Detail technology that can create vivid images like movies. Therefore, you can ultimately have a great experience like at the cinema when owning the UHD50X.
In addition to being an excellent 4k projector under 2000 in terms of display quality, it is also very eye-friendly. Optoma UHD50X reflects light, reducing eye strain. So, with this product, you will indeed have moments of immersion in the cinematic world that are both impressive and comfortable with ambient light.
HDR10 & HLG technology brings depth to the picture.

UltraDetail technology ensures image sharpness.

High brightness.

Support a variety of connection ports.
Functions can not be customized.
If you are looking for a 4k projector under 2000 suitable for your living room or backyard movie theater, the Optoma UHD50X is the choice you should consider.
8. Optoma UHD38 Bright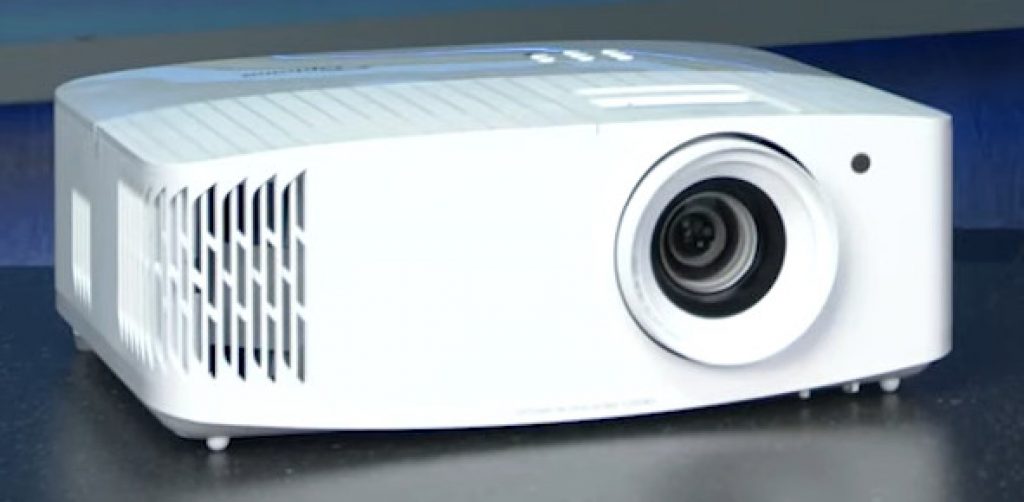 UHD38 is yet another projector model of the Optoma brand UHD series.
However, Optoma knows how to renew its products, serving customers well. And the target audience of the best projectors under 2000 is gamers looking for a spacious and high-quality gaming monitor.
First, the UHD38 Bright, as the name suggests, has a super bright bulb: Up to 4000 lumens of brightness. This model also has many other impressive parameters: 1,000,000:1 high contrast ratio, 8.3 million-dot screen. These advantages promise to bring excellent image display quality.
But Optoma UHD38 is not just a model for video presentation. The product has many features dedicated to gaming that are hard to find in other brands.
UHD38 has its mode for gamers. With advanced gaming mode, the machine will reduce the input lag to 4.2 ms, and the rate is 240Hz. You will rarely experience lag when using a 4k projector under 2000 with such equipment to play games.
Besides, in addition to supporting standard ports, the UHD38 can also connect to the latest game consoles, media players, and more.
Lowest input lag when compared to other best 4k projector models.

1.1x zoom and ±40° keystone correction.

Images are twice as detailed as 4K Pro UHD.

Compatible with both Microsoft Xbox Series X | S and the latest Sony PlayStation 5.
There is no 5v/1.5A USB port.
Optoma UHD38 Bright, with excellent picture quality and many new features for gamers, is the perfect choice for you to play your favorite games.
9. ViewSonic X10-4KE Projector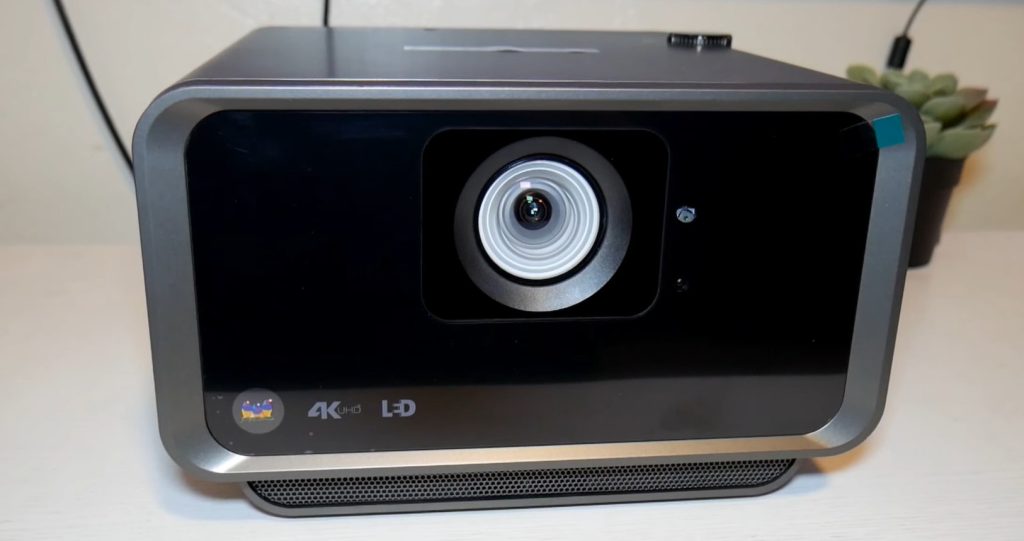 Cheap projectors can deliver decent display quality with standard frames but are terrible at handling motion blur. That's why you should select the ViewSonic projector, which has many technologies to overcome all display disadvantages.
The first outstanding technology of ViewSonic projectors is the advanced LED lighting system. The product uses 2,400 Lumen LEDs, which have excellent brightness and color saturation. In addition, the projector also uses SuperColor technology, which meets the Rec. 709 color accuracy.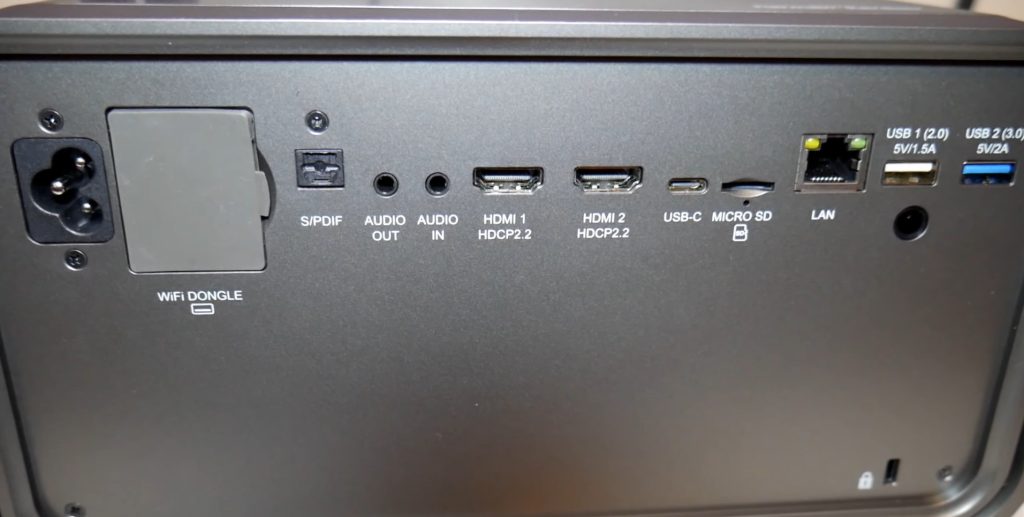 If the above technology helps bring out beautiful colors, the product's HDR10 has raised picture quality to a new level. The machine's high, wide range has created enhanced contrast, resulting in awe-inspiring images.
This device uses frame interpolation technology. The technology will help reduce blur when the image is moving. Besides, this best 4k projector will also display the image smoothly without delay.
If you are passionate about action movies or have a passion for intense action games, you will surely be impressed with what this technology has to offer.
Built-in Harman Kardon Bluetooth Speaker.

LED lamp life is up to 30,000 hours.

Consume much less power than conventional LCD TVs.

Autofocus for the perfect picture every time.

Integration with Aptoide store.
It takes about 30-45 seconds to open YouTube.
ViewSonic X10-4KE has packed too much technology into this best 4k projector model. So it's not surprising that the X10-4KE is one of the Best projectors under $2000 that you should own, especially when you are a gamer.
10. Optoma HZ39HDR Laser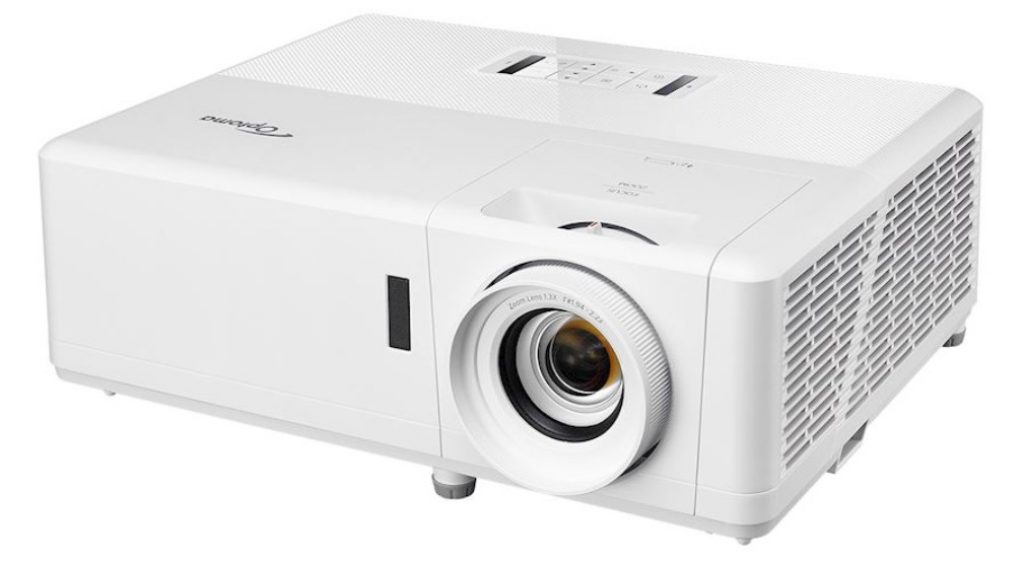 If you are looking for a 4K projector model that can display 3D content from various sources, the Optoma HZ39HDER will be the choice you cannot ignore.
This device supports displaying 3D content from most available sources, including 3D Blu-ray Disc players. Besides, the machine also has a response rate of up to 120Hz, optimal for smooth and clear 3D images.
In addition to supporting the display of 3D content, this HZ39HDR model also features a DuraCore Laser light source.
The significant advantage of this unique ambient light source is that both the lamp and the filter can be replaced. Besides, the life of this light source is quite impressive when it is up to 30,000 hours and requires almost no maintenance.
Quiet operation is also a notable advantage of the HZ39HDR. With a low noise level of 32dB, you won't be bothered by the fan's fan noise while you're in the cinematic world.
In addition to being a good projector for 3D content, the HZ39HDR is also a perfect device for use in casual home cinema rooms.
Because as long as you set up network control, you can control the projector through Crestron – a great home automation feature.
DuraCore laser ambient light source.

IPX6 dustproof.

High Contrast ratio 300,000:1.

Low noise level 32dB.

Display realistic 3D content.
The focusing ability is not good.
The HZ39HDR is a laser projector with good 3D content support in its price range. You can use the device for entertainment purposes in any lighting condition.
11. Optoma UHD51A 4K

Bringing the cinema into your home is no longer a myth with the Optoma UHD51A. Because of an impressive array of improvements, it's hard to find a device with superior picture quality than the UHD51A.
The first highlight of the UHD51A is the Texas Instruments 4K UHD DLP chip that enables the distinct addressing of 8.3 million pixels. Thereby it creates a standard high-quality 4K Ultra HD display.
Optoma also does not forget to equip HDR10 technology for this model. With technology that supports DCI-P3 wide color gamut, color depth has changed significantly. Overall, the colors of the UHD51A are very suitable for displaying TV shows or movies with lens shifts.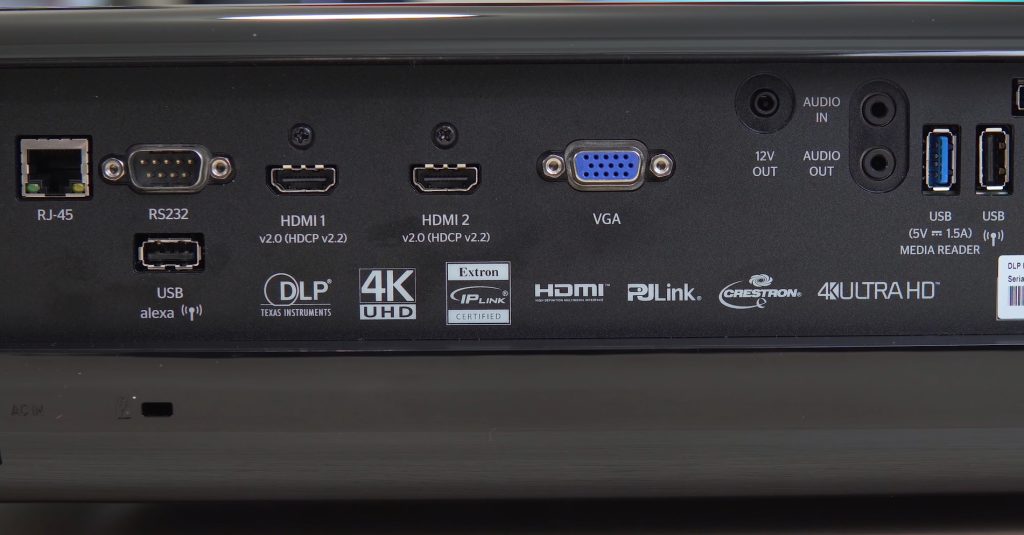 It would be a mistake to mention the UHD51A without paying attention to Ultra Detail technology. The above technology not only ensures the sharpness of the image but also enhances the frame rate. For the smoothest, most apparent display quality, the projector cannot be without the above feature.
Last but not least is the compatibility with the virtual assistant of this projector.
When connected to Alexa or Google Assistant via Echo, you can control your projector anywhere. The smartness and convenience of the projector will surely bring you the best experience.
Texas Instruments 4K UHD DLP Chipset.

Compatible with virtual assistants.

Blu-ray 3D compatible.

Contrast 50000:1.

Comprehensive color gamut support.
Take a few seconds to convert regular 4K to HDR 4K.
The 8.3-million-dot 4K display, Texas Instruments 4K UHD DLP chip, and plenty of other features make the UHD51A the best projector in its price range.
If you are looking for the best 4k projector under 2000 to help realize your dream of bringing home cinema, Optoma UHD51A is the answer.
12. Anker Nebula Cosmos Max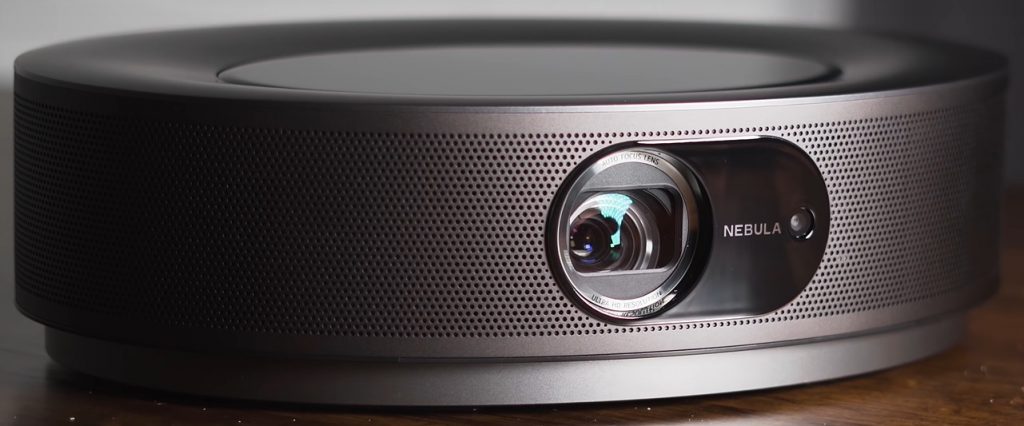 Anker Cosmos is more than simply a projector. It integrates with the Android 9.0 operating system and has a great sound system. This all-in-one device promises to bring you great entertainment experiences right in your home.
The most notable feature of Cosmos is its Hybrid Log-Gamma upgrade technology. The device will automatically detect that the content you are watching does not meet the HDR standard. It then upscales the content on the fly to give you sharp and vivid images.
In addition, as mentioned, Anker Nebula Cosmos also owns an impressive sound system. It's all thanks to Dolby Digital Plus and Sound Dimension technology that deliver cinema-quality sound, clear and emotional.
There is no limit to the connection with Cosmos home theater projectors.
You can connect via USB, and HDMI in the traditional way and can also pair wirelessly. More importantly, the projector also integrates with Android 9.0.
With this feature, you can easily download your favorite apps like Hulu, Netflix, and Prime Video to enjoy the endless world of entertainment.
Can connect to Android TV's entertainment app store.

360° realistic 3D sound.

Hybrid Log Gamma for image enhancement.

High-speed autofocus.

Vivid, vibrant colors.
Impressive and intelligent designs are adjectives that accurately describe Anker Nebula Cosmos. With the above advantages, this projector model can meet most family entertainment needs.
From playing video games to watching the big games or movies, every experience will be memorable if a Cosmos projector accompanies your family.
Buying Guide For The Best 4k Projectors Under 2000
When choosing to buy a home theater projector, you need to pay attention to many things. However, do not worry because the most necessary things will be noted right below.
Projector brightness compared to room space
The brightness of the lamp dramatically determines the quality of the projected image. However, that does not mean that you have to look for devices with the highest brightness for the highest quality projection.
You can entirely rely on the space of the projection room to determine the required ambient light intensity, which saves a significant amount of money.
With these best projectors for home entertainment, 3000 lumens of brightness is more than enough. You can also easily adjust the room's lighting or change the projection of the big screen for the most impressive picture.
Meanwhile, a brightness level of about 5000 lumens is enough to meet the requirements of an office projector.
If you want to hold a conference with an audience of hundreds, a projector with 7000 lumens or more brightness will do the job well.
Contrast ratio
Contrast ratio is the term used to describe the difference between an image's brightest and darkest points. When evaluating the display quality of a projector, the contrast ratio plays an important role.
Specifically, the higher the contrast ratio, the better the ability to show details with projector projection.
To put it simply, projectors with a contrast ratio of 10,000:1 or higher will produce sharper images than products with 5,000:1 to 8,000:1.
Number and type of connection ports
An ideal projector supports a variety of ports. Here are a few of the most common types of connection ports today:
HDMI port: This is one of the most popular connection ports today. The image transmitted through the HDMI port is usually of better quality than the VGA port.
Composite/AV port: Support projector to connect to TV, DVD/VCD player, Bluray player, or other famous players.
Projector's USB port: This connection makes it possible to share documents directly with the projector.
LAN port: The signal port supports projection from computers in the same LAN.
In addition to physical connection ports, the latest projector models now use wireless connections such as Wifi or Bluetooth to increase transmission speed.
Projector design
Most of the time, when choosing a projector, this factor is often overlooked by buyers. However, projector design, including weight, size, ease of use, portability, etc., can directly affect your projector experience.
For example, a compact, portable product will be more appropriate if you often have to move the projector. If you own a projector for the first time, your best bet should not only be quality and durability but should also be easy to get used to so you don't have a hard time getting set up.
Conclusion
Can you expect a projector to make your home theater room look like a real movie theater? Or do you believe that when you use a high-resolution projector to watch sports, you will feel like you are at the stadium?
The best 4k projectors under 2000 in the list above can meet all your expectations because the above products have 10 times higher definition than conventional HD projectors and integrate many valuable features.
Hopefully, the article has provided useful information for your reference.
Email: [email protected]