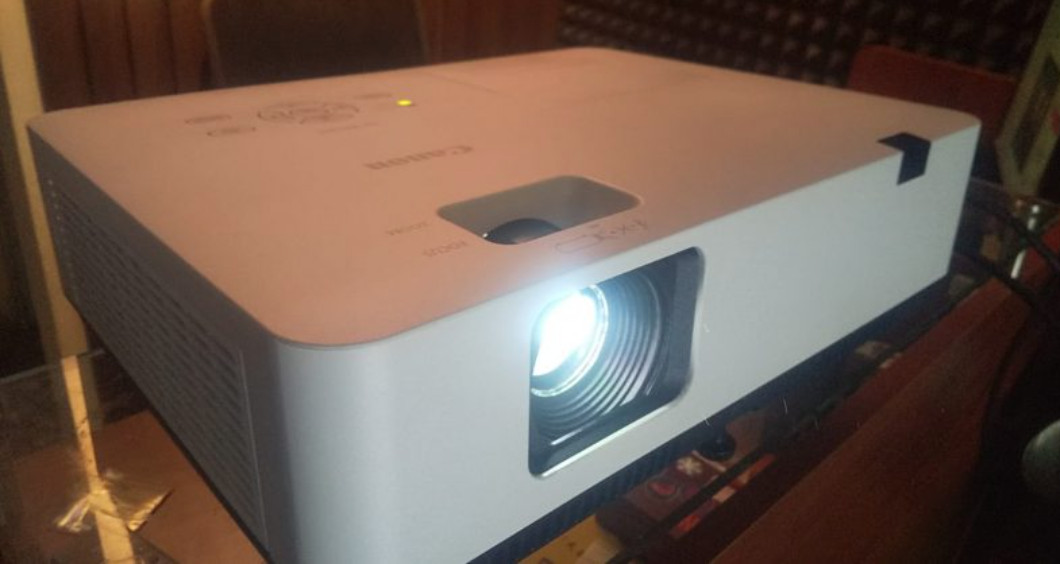 What are Lumens in a Projector?
Lumens are always included in advertisements for projectors. Many beginners may get confused with the definition of lumens and what they are used for?
So, what are lumens in a projector? Lumens in a projector are the measurement of the brightness that the device gives out.
This post will provide you with in-depth information about lumens and how they can help you choose a projector suitable for your needs and purposes.
What Is A Projector?
An image projector is an optical device that gives out colorful and moving images on any surface (usually a projector screen). It works by projecting the light via a lens or directly projecting the image on the screen with lasers.
Nowadays, people mainly use video projectors to present the video and images to a large number of viewers. They are commonly used in meetings, classes, or movie theaters.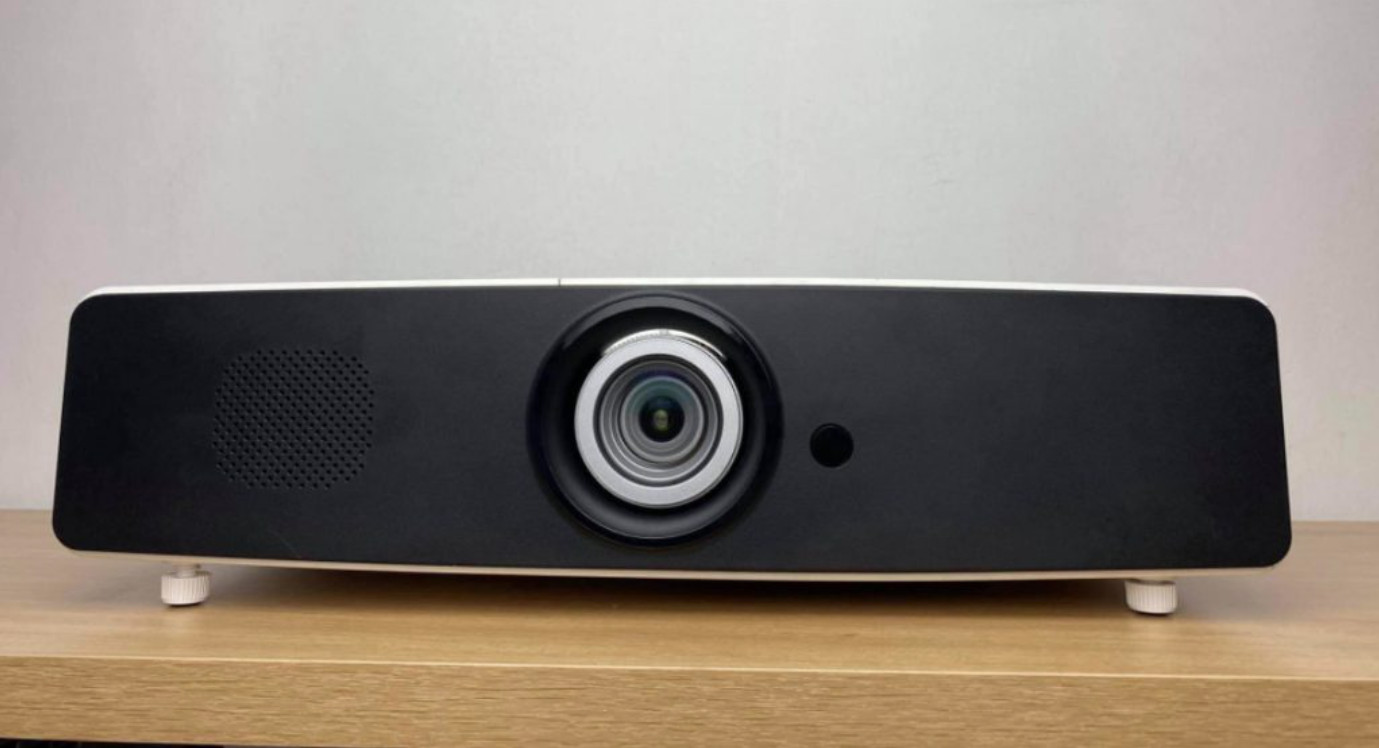 Projectors are a great substitution for large TV screens with much more affordable prices. Some high-end projectors even give higher-quality images compared to conventional display devices.
There are hundreds of projector brands that come in various sizes and shapes. On average, an image project weighs only a few pounds and can be easily carried around.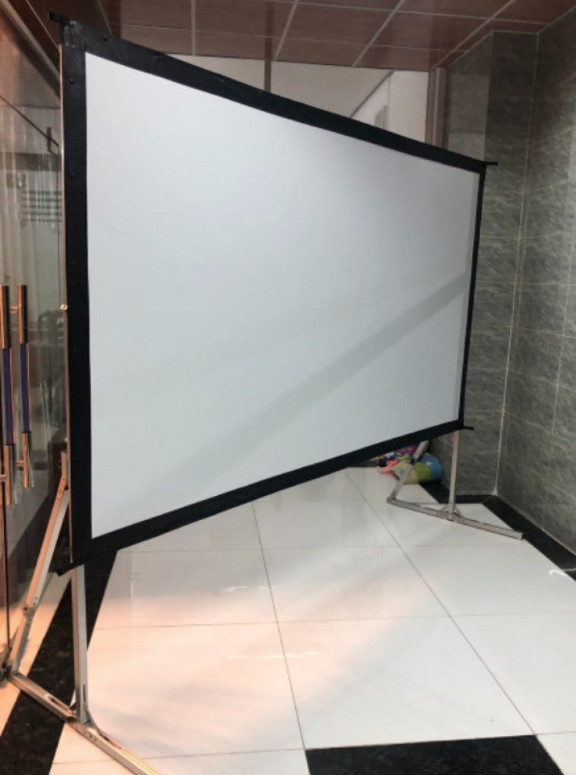 What Are Lumens In A Projector?
Lumens or ANSI (American National Standards Institute) lumens are the measurement units for the brightness of the images produced by a projector.
In the projector field, the ANSI lumens are the standard unit to indicate the brightness of a projector. This number is always included in the device's specification, which the manufacturers measured in careful tests.
The higher the lumens rating, the brighter the projectors' light source. Lumens help you decide the amount of light you want when buying a projector.
However, the brightness of the images also depends on the distance between the device and the screen. Projectors with higher lumens units are usually more expensive and equipped with more advanced image processing components.
Many people assume that a device with a higher lumens rating will give out higher-quality images. Many other components produce the image, such as the color wheel, which affects the color performance.
Common projectors usually come with three main light sources: LED, Lamp, and laser. LED devices have a lumens rating of less than 2000 lm, while the figures for Lamp and lasers are over 2000 lm and 3500 lm.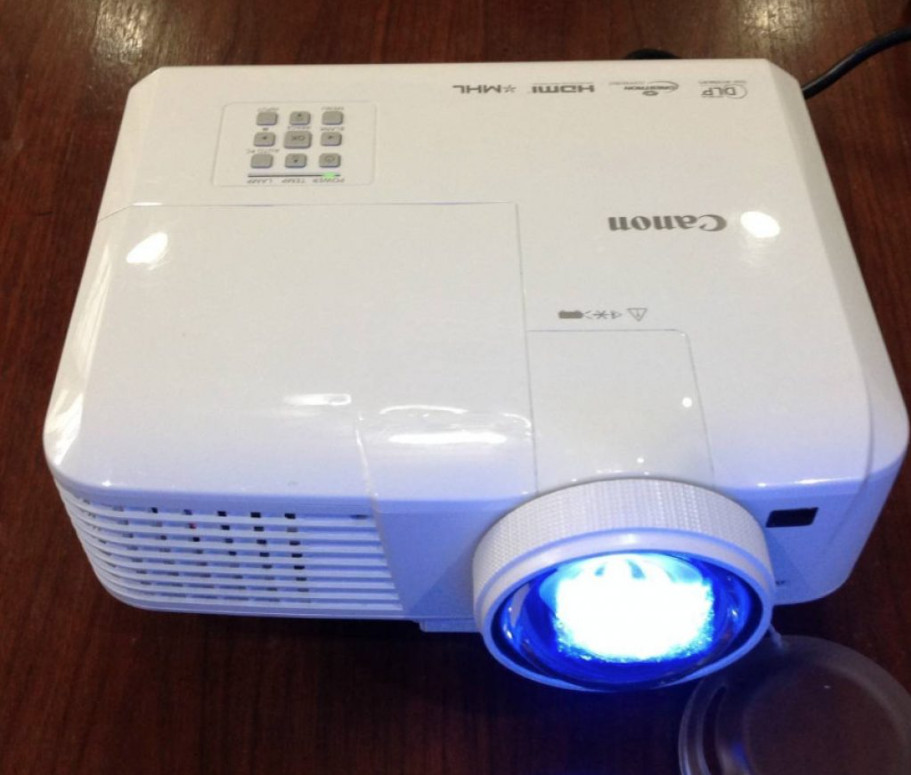 The Importance Of Lumens
Besides the color wheel, resolution, and contrast ratio, lumens play a vital part in the image performance of the projectors. Using projectors with unsuitable lumens rates for your environment will affect your viewing experience.
For example, if you place the device in a dark room, a lumens rating exceeding 1200 lm is too bright and can hurt your eyes.
When using a low lumens device in rooms with various light sources like windows and lamps, the fade-out effect can ruin the images.
For these reasons, lumens help you decide which is the most suitable projector for your viewing environment.
Related: Lux VS Lumens
How To Use Lumens To Choose A Projector?
The key when buying a projector is to choose the suitable lumens rate for your environment. Here are some factors to help you select the most optimal device based on the lumens unit.
Which Brightness Level Should You Choose?
There isn't a universal brightness level that fits all places. You must select a suitable lumens rate based on two main factors: ambient light, screen size, and viewing distance.
When viewing in the dark, devices around 1100 lm can produce high-quality images. However, the images need to be much brighter (around 2000lm) when displayed in fully lit spaces.
For outdoor watching, choose projectors with over 3000 lm to ensure that the light won't affect the quality of the images.
If the viewers stand at more than 6-8 feet away from the projector screen, you need a lumens rate over 1500 lm in the dark or around 2700 lm in light spaces.
Home Projectors Brightness
You should keep the ambient light minimum when watching at home. 80-inch or 100-inch screens can satisfy a group of 4-5 people with sharp images in high resolutions.
The ideal lumens rate is at least 1500 lm which is sufficient to cover under 100-inch pictures. The larger screen size equals higher lumens units.
If you want larger screen sizes to have a greater entertaining experience, choose projectors with under 3000lm (under 80 inches) and more than 3000 (80+ inches).
Read more: How long do Projector bulbs last?
Business and Education Projectors Brightness
Projectors used in schools and company meetings should have a lumen rate of 1500 lm. For conferences or classrooms with many viewers, 2500 lm is sufficient to produce quality images.
You need to calculate the distance between the projector and the screen, the number of viewers, and the room's ambient light to decide the most suitable lumens rate.
If the conference or classroom has many windows, opt for devices with more than 3000 lm or even 4000 lm to ensure that the image quality is not affected.