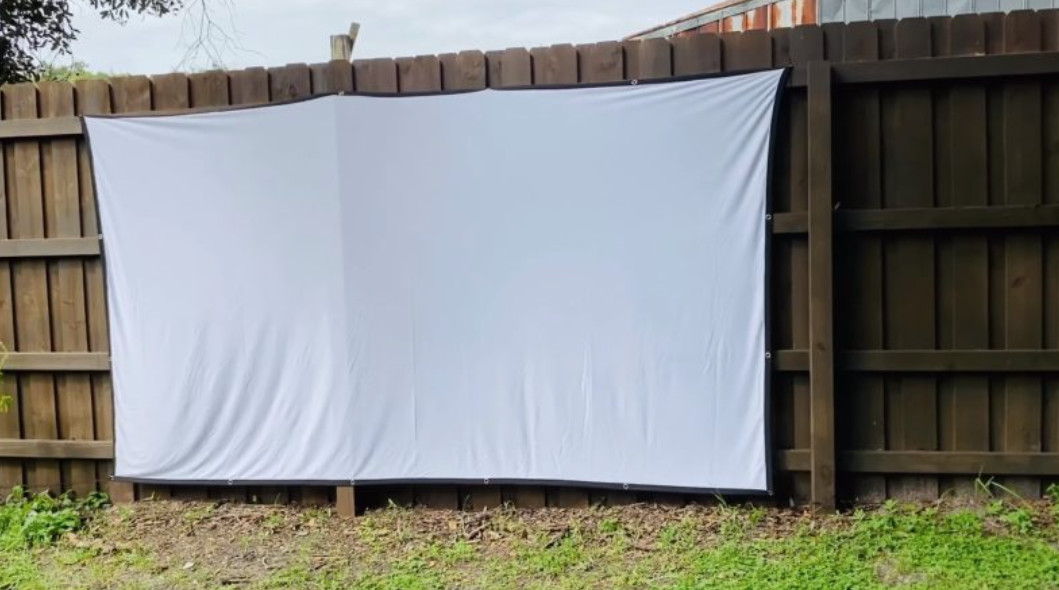 How to make an outdoor projector screen? 6 Easy Steps
Nothing can give you a great experience like watching a movie on the big screen, which you get every time you go to the cinema.
However, many people are so busy that going to the cinema is impossible. That's when creating a backyard cinema comes into play.
Instead of lounging around in your living room, you can build a better cinema experience in the comfort and privacy of your backyard.
Building your outdoor theater is much easier than you might imagine. Here are the necessary steps regarding "How to make an outdoor projector screen."
How to Make an Outdoor Projector Screen?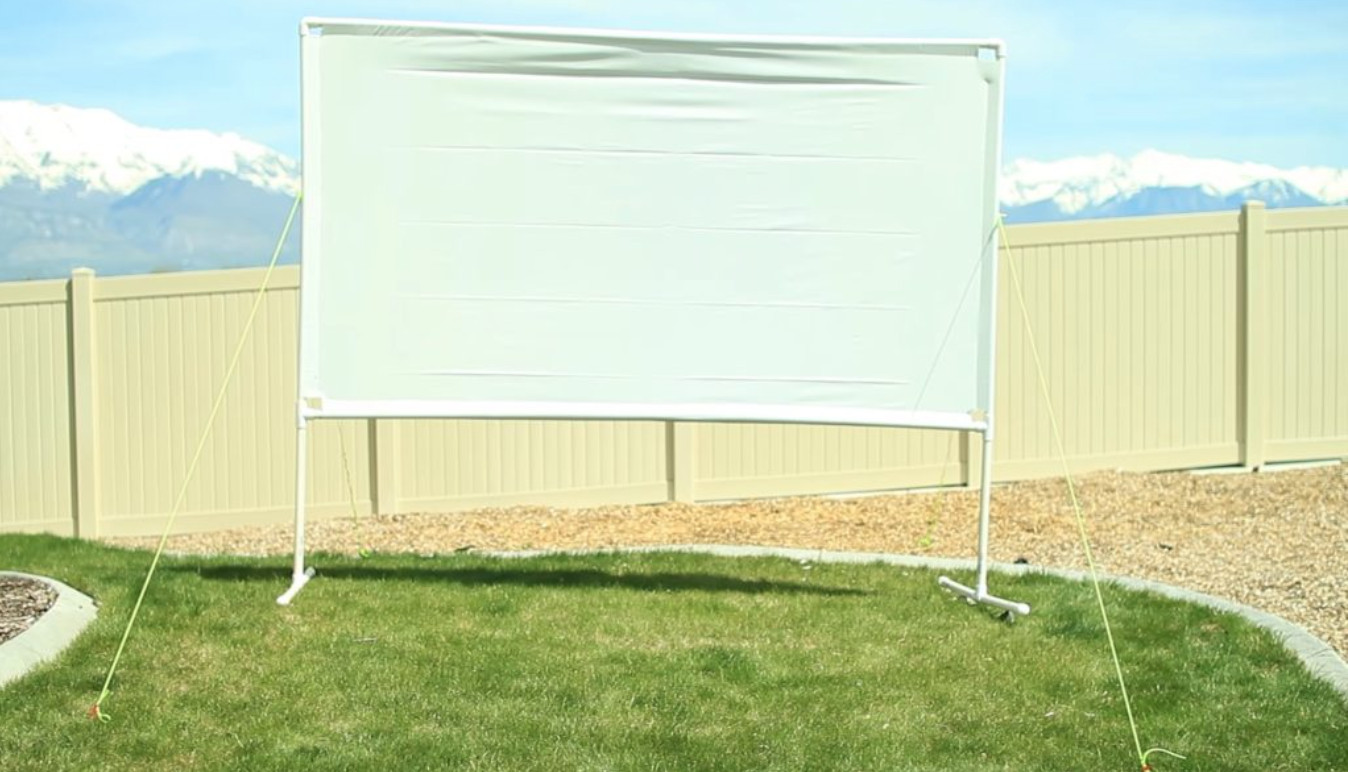 Just stick to the following six steps, and you will quickly have a projector screen to enjoy with family members.
Step 1: Prepare the Materials Needed
Scissors
Glue gun
Duct tape
Two PVC pipes
Two planters
Two wooden rods
Cement mix
Two screws hooks
White sheet
Decorative pebbles
Iron
Step 2: Make Sure Your Planters Are Filled With Cement
Pour the cement mixture over your two planters so that it reaches around 2/3 of the distance.
Step 3: Insert The Wood Rods
Put your slats between each of your planters and secure them with duct tape.
Step 4: Mix Cement
Pour water over your cement mix. Then allow it to sit for a few hours or until it hardens.
Step 5: Insert PVC Pipe Into Your Sheet
It is time to insert a pipe into the sheet's top fold.
Step 6: Glue The Sheet Over Your Second Pipe
Next, take the second pipe and place it on your sheet's bottom to measure enough sheet and make sure it covers the pipe. Then you need to cover your pipe with enough sheets to create a sleeve.
You need to fix the sheet's bottom to your PVC pipe using Use a hot glue gun. Your bottom pipe should help weigh your sheet and create the screen tight.
Step 7: Iron Your Sheet
It is time to iron the movie screen to make wrinkles disappear.
Step 8: Add Your Hooks to the Posts
Insert your screw hooks near the wooden rods' top to hold your screen's top.
Step 9: Hang Your Movie Screen
You will need to insert the top pipe's ends into screw hooks before lowering the screen.
Related: For outdoor projectors, how many lumens?
Step 10: Decorate
It is okay to use pebbles in the planters. Thanks to that, the concrete will disappear.
You can also use potted plants to surround your planters to get natural color. Besides, hang some paper flags above your screen to get a festive feel.
Step 11: Host a Great Movie Night
It is wise to warm the outdoor chairs using mattresses and pillows. It is alright to bring cushions from the couch indoors out for increased seating. Do not forget to prepare drinks and popcorn!
Q&A
1. How Can I Set Up My Own Outdoor Cinema?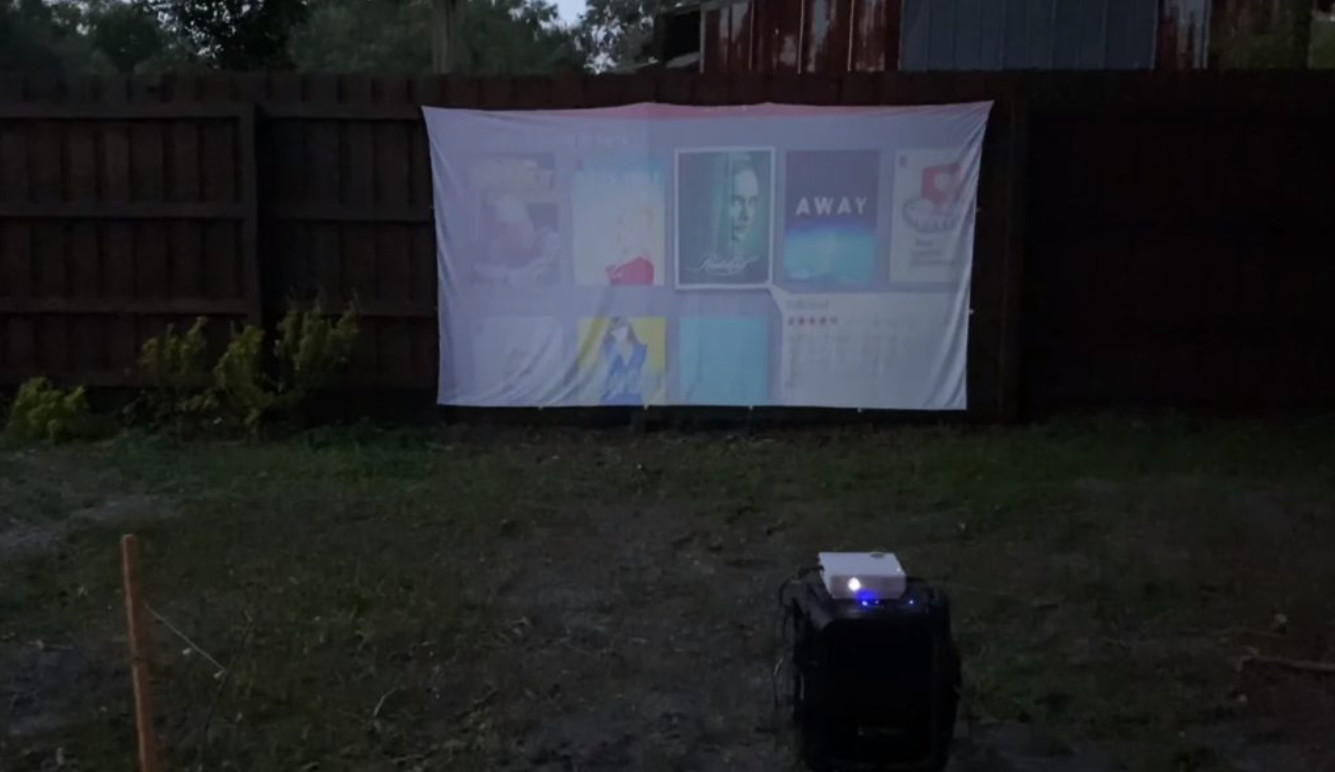 You'll need to start by choosing a suitable area to allow you to watch movies in the evening comfortably without disturbing anyone.
Next, you will need to prepare a flat surface to replace the dedicated screen. It can be a wall or a white canvas and cloth.
Nowadays, it is not difficult to find wireless projectors. However, if you use a wired connection, you must choose somewhere near an electrical outlet.
It is essential to pre-run your device to ensure everything is smooth before your guests arrive.
Related:
– How far away from the screen should a projector be? the Screen?
– Best Speakers for Outdoor Projectors
2. What Do I Need for My Outdoor Movie Night? 
In addition to investing in the necessary equipment for an outdoor movie session, you also need to create a cozy seating area for your guests to relax.
Cozy blankets and cushions may come in handy, especially when it'll gets colder in the evening. Also, you should prepare Snacks, and soft drinks should also be thoughtful.
In addition, you should also inform your neighbors about this plan in advance so they can forgive you if your party is a bit noisy.
3. What Material Can You Use for A  Screen?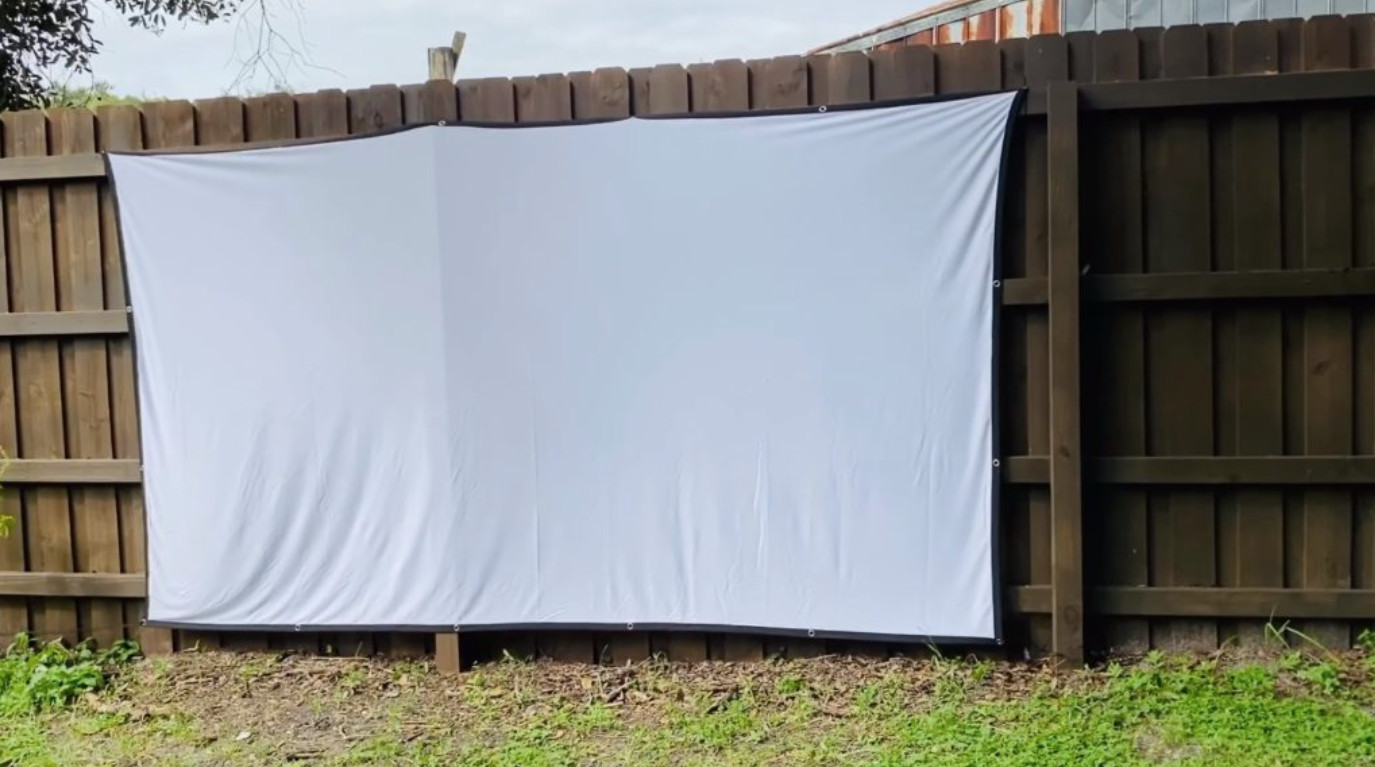 Typically, a blackout cloth is the best alternative for your projector screen. Other materials will work, but with some reduction in quality.
4. What Is the Best Material to Use for Projector Screens?
There are many materials that you can use to create screens for a projector. Generally, white blackout sheets are always the best pick.
Blackout cloth is designed to keep light out. So during projection, vật liệu này does not let any light get through it, keeping the image bright.
Blackout cloth is made from cotton and non-reflective polyester. Projector screen paint should help add some gloss to it.
Here are the 8 best materials for outdoor projector screens:
Paint
Outdoor Fabric
Bedsheets
Blackout Cloth
Inflatable Screen
Trapeze
Spandex
Tarps
5. Is Black or White Better for Projector Monitor?
A black model will give you a sharper image with better black levels than the white one, especially in rooms with a lot of ambient light.
So if you want to use a projector as a replacement for your living room TV, a black monitor would be a great solution.
6. Is a projector monitor better than a wall?
Projector screens feature a special coating that improves their reflective properties, while typical walls will not have this special coating. So, an image projected onto the walls will not be near as bright as it would appear on screens.
Conclusion
Hopefully, you already know how to make an outdoor projector screen yourself through this article. It's not as difficult as you think, as long as you make sure you get the necessary device and stick to this guide.
Thank you for reading! Please share this article if it was helpful to you.