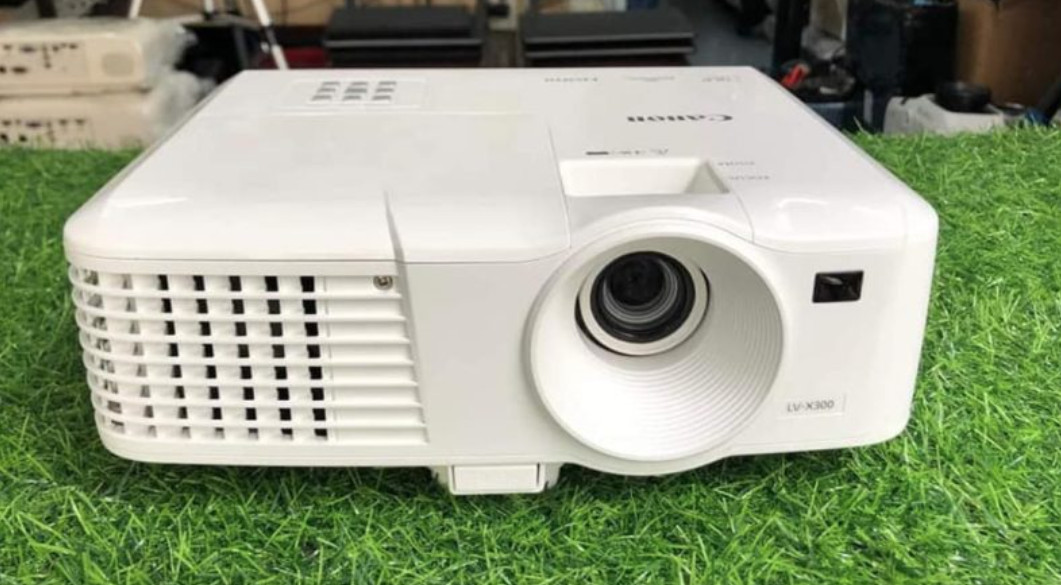 How far should a projector be from the screen?
If you want to get the best experience with your projector, whether it's movies, sports, or games. So, how far should a projector be from the screen?
There is no denying that you will get the best image possible with the correct distance. So keep reading to find out!
How Far Should a Projector Be From the Screen?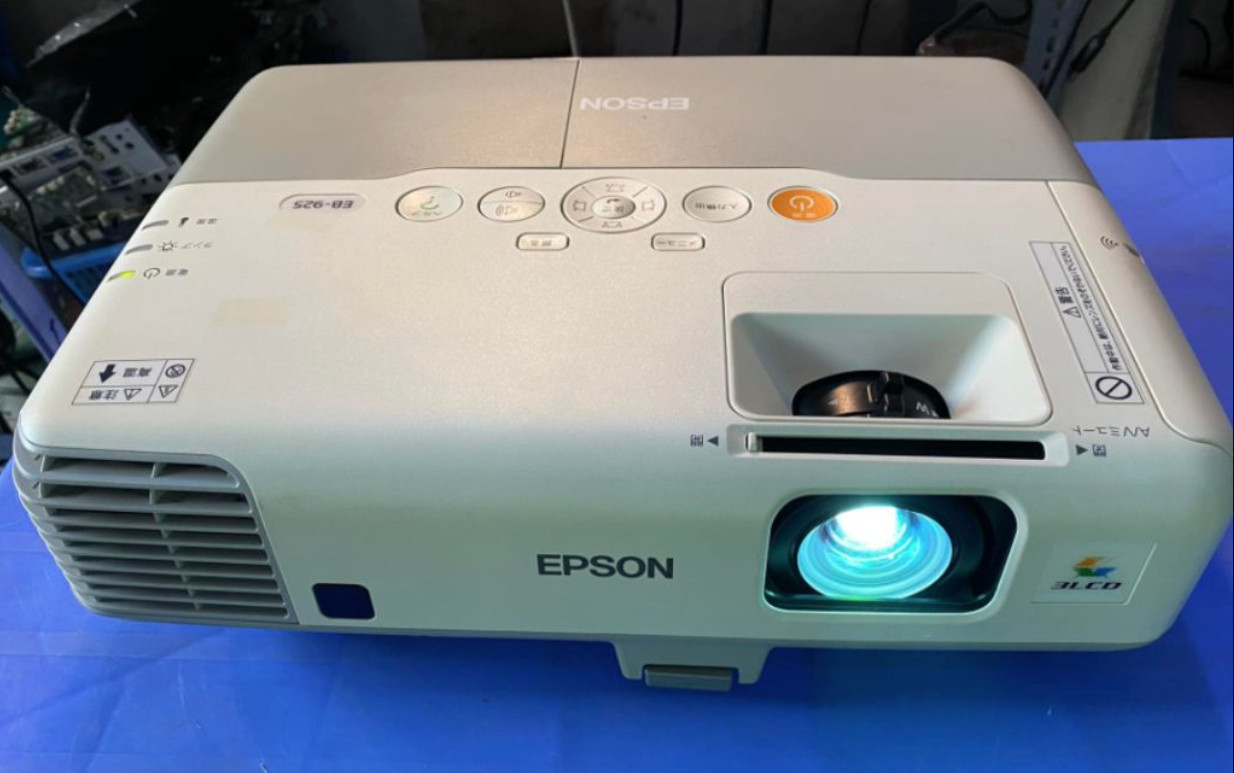 The projector's position and the distance between it and the screen will depend on your projectors, screen size, and room configuration.
By balancing the above three factors, you will get a great movie theater experience at your home.
These machines are available in many different types and variations, and they are combined with a variety of screens. Therefore, your exact distance may not be the same as that of others.
For example, if you choose one of the short-throw projectors, it is okay to place it just a few feet away from your screens.
On the other hand, placing it ten feet or more away from your screens is wise if you own a more traditional ceiling-mounted model.
We recommend reading the owner manual or searching the manufacturer's website to find the ideal distance to place your device. In most cases, you will find what you need there.
Manufacturers will often specify both minimum and maximum distances for your product to ensure that it can cover the entire screen and not go beyond the outer limit. It is possible to adjust the image of the device after completing the setup.
If you're planning to set up a device cinema room in your home, it is best to measure the available screen space and your room before purchasing anything. Then you will need to settle on a screen and projectors compatible with the size and shape of your room.
Some manufacturers provide distance calculators which allow you to get the job done more efficiently:
Canon
Sharp/NEC
Optoma
Epson
ENLX
Panasonic
BenQ
Related:
– How can an iPhone be connected to a Vankyo projector?
– What does "Projector Lens Shift" mean?
A Few Common Throw Distances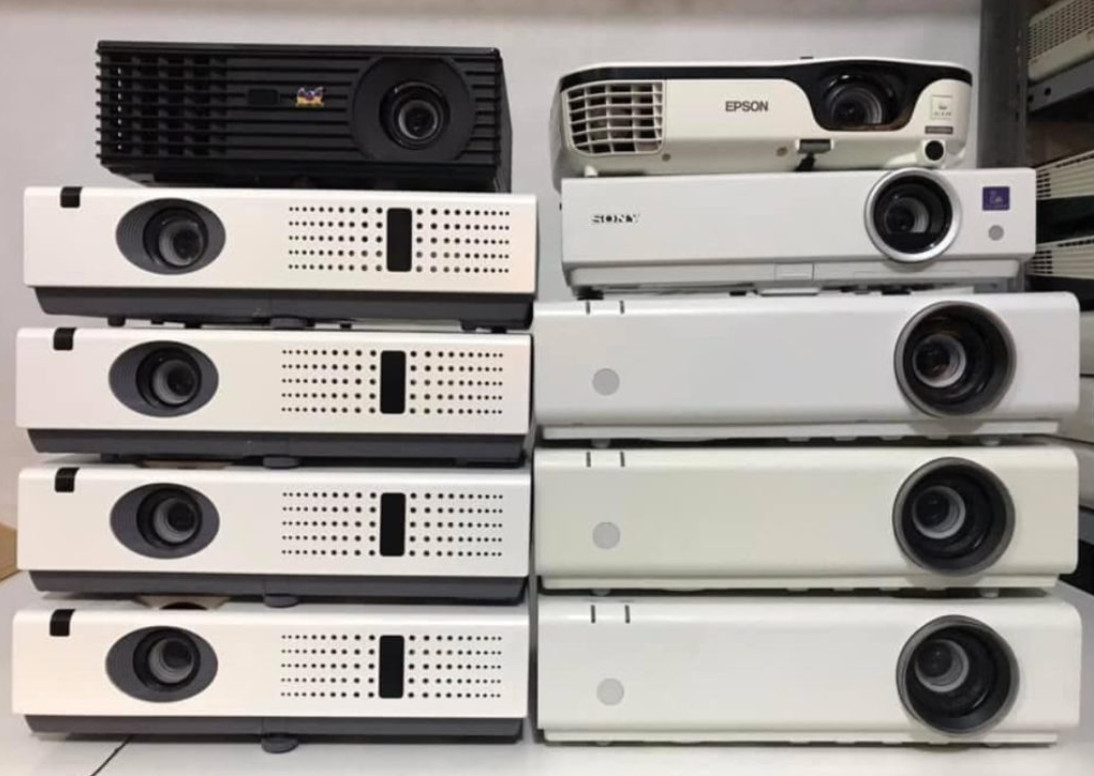 The throw distance of a projector refers to the distance between a projector and the image on the screen. That means the distance that the image is "throwing").
Long
The long throw will provide a huge image. This kind of throw is typically from projectors installed in the center of a big room's ceiling.
Short
The Short Throw will bring you large images, and it can reduce eye glare and shadows. This throw is typically seen from projectors installed on a wall or a ceiling closer to a wall.
Short-throw projection usually indicates a distance of three to eight feet away from the device to a monitor.
Ultra-Short
This type of throw can effectively downward eye glare and shadows. You can see it from a projector installed on a ceiling nearer to a wall, a wall, or table projections. The UST projection indicates a distance from 0 to 4 feet away from a projector to screens.
How Far Should Seating Be From A Monitor?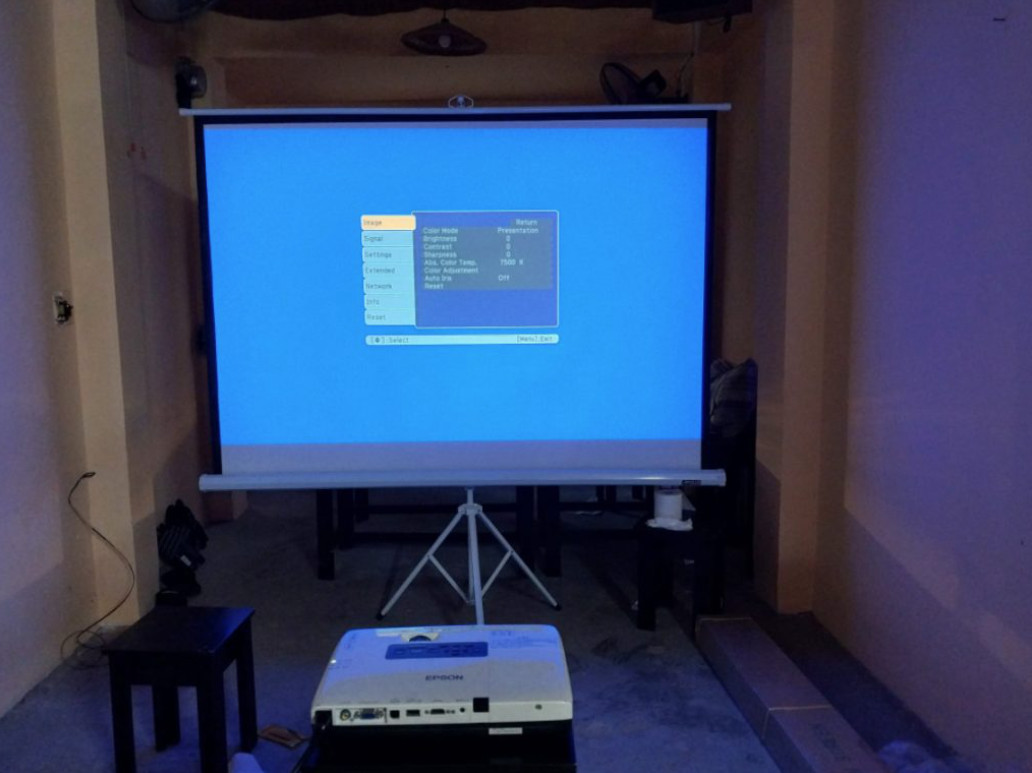 The best seats will depend on your personal preference. Yet, it would be helpful to consider your monitor size when thinking about how far to put your seats in your home theater.
We recommend 9 feet of seating-to-screen distance for smaller screens (80 inches) and about 22 feet for 200-inch screens.
Related:
– 16:9 Vs 16:10 Projector Screen
– How can an outdoor projector screen be made?
Frequently Asked Questions
How to Calculate Throw Ratio?
When you buy a projector, you'll get a manual that contains all the specifications you need to know, including the throw ratio. But if you can't find your owner's manual, there is still a way to let you determine this ratio.
The way that we give you will require algebra skills. This formula divides the projector's distance from your screens (inches) by your image's size (inches).
For example, the projector's distance from the screen distance you calculated is 195, while your monitor is a 130-inch model. Apply the above formula, and you will get a throw ratio of 1.5.
All dimensioners come with a throw ratio range. So your device will have a knob that allows you to adjust the screen size. Hence, calculating the largest and smallest throw ratio will bring you the expected distances.
How Far Do Projectors Have to be From 120-inch/200-inch Screens?
As we all know, each projector comes with a different throw ratio, which determines how far it should be from 120/200-inch screens. So we will need a look at some things.
First, you have to look at your device to determine its throw ratio. Next, you need to use the formula mentioned above to determine how far your machine should be from a 120 inches or 200 inches screen.
Can I Put My Device in the Corner?
You can put your projector at an angle, but you will need to adjust the image as chances are it will be distorted or off-center at first.
But it is not necessary to move your projector. Instead, some ways allow you to bring the image into focus, either with keystone correction or lens shift.
Are Projectors Better Than a TV?
Many users believe that because the screen is usually larger and has less overall brightness than a TV, a projector can give them a more comfortable viewing experience. In addition, it also typically offers a more immersive picture.
Do Projectors Work During the Day Inside?
These devices can work well in the daylight, but you have to ensure you produce the brightness you want on your device.
The Bottom Line
Each manufacturer will give you the best distances for their projectors in their manual. So you should start by checking your owner's manual carefully first. If that's not possible, apply our advice, and you'll be fine.
Hopefully, you will soon determine the right location for your projector and screen to get the best viewing experience. Thank you for reading!